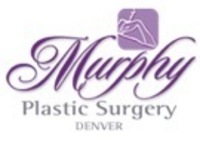 Englewood, Colorado (Vocus) September 2, 2010
Dr. Terrence Murphy M.D., FACS is pleased to announce the availability of financing on all Denver cosmetic surgery performed in their offices. These include the full range of services offered, ranging from Denver breast augmentation and other major body enhancements to professionally administered Botox treatments.
The financing options are one part of the re-launching of the Murphy Plastic Surgery website, which has recently undergone an extensive redesign. Part of these updates include a series of "Before and After" pictures that allow prospective patients to get an idea of the results they can expect. Those who are considering any kind of Denver plastic surgery procedures can also get detailed information on how to prepare and how to minimize recovery time.
Cosmetic surgery has grown in popularity over the past several years, due largely to greater celebrity exposure and the hugely popular television drama Nip/Tuck, which ran on the FX network from 2003 to 2010. Unfortunately, as entertaining as these are, they do not give the full, accurate story or all the facts about cosmetic surgery. This is why Dr. Murphy, who is a Board Certified plastic surgeon with seven years of post-graduate training and fifteen years experience in Denver cosmetic surgery, has added a special web page dedicated to dispelling myths and misconceptions about plastic surgery and providing accurate, up-to-date information on Denver breast implants and other body enhancements.
Murphy Plastic Surgery is offering 100% financing with no money down for patients who qualify. Dr. Murphy encourages all prospective patients to visit his website and schedule a free consultation at their earliest convenience, as appointments are expected to fill up quickly.
About Murphy Plastic Surgery
Murphy Plastic Surgery is a full-service cosmetic surgery practice-serving patients in the Denver Metro Area since 1996. Dr. Murphy offers free initial consultations and periodic discounts for selected procedures, including general skin care. For more information, phone 303.788.8400 or visit Dr. Murphy's website at http://www.MurphyPlasticSurgery.com.
# # #