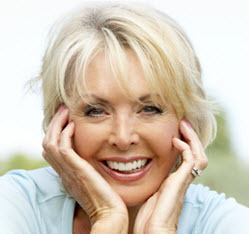 Denver, CO (PRWEB) April 26, 2011
Vantage Dental Implant Center in Denver will hold a free seminar on the benefits of dental implants in Denver on Wednesday, May 11th at 6:30 p.m. The seminar will be held at the Courtyard Marriott Denver Cherry Creek located at 1475 S. Colorado Blvd. in Denver and is open to the public.
The seminar will include a presentation on the dental implant process, the short- and long-term benefits of dental implants versus traditional bridgework and dentures, and a question-and-answer session with Dr. Richard F. Druckman, DDS, MS, FACP.
Seminar attendees will have the opportunity to register for a free office consultation and 3D CAT Scan, a $700 value. There is no charge to attend the seminar, but attendees must register in advance by calling (303) 512-8888 or registering for the dental implant seminar online.
About Vantage Dental Implant Center
Vantage Dental Implant Center in Denver, CO, provides custom-designed dental implants with a team of expert oral surgeons, prosthodontists and specialists, backed by the most advanced, state-of-the-art technology in the field. If you're missing one or more teeth, even if you wear dentures, you can live more fully with teeth that look, feel and function like your own, and last a lifetime.
###