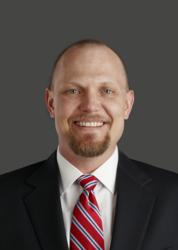 Denver, CO (PRWEB) June 14, 2011
Vantage Dental Implant Center in Denver is pleased to introduce Oral and Maxillofacial Surgeon, Dr. Karl LH Heggland, DDS as a new addition to the team. Dr. Heggland comes to Vantage with 14 years of experience, both as a general dentist in Sister Bay, Wisconsin, and since 2004, as an Oral and Maxillofacial Surgeon practicing in Frisco, Steamboat Springs and Denver, Colorado. He is currently Chief of Surgical Subspecialties at the St. Anthony's Summit Medical Center.
Dr. Heggland is Board Certified by the American Board of Oral and Maxillofacial Surgery and has experience in both the private and academic sectors and has trained in all phases of oral and maxillofacial surgery. He received a Bachelor of Science Degree from the University of Notre Dame and a Doctor of Dental Surgery Degree with honors from the University of Minnesota.
Dr. Heggland has extensive experience in full mouth reconstruction with dental implants utilizing the Nobel Biocare All on Four procedure. More information about Dr. Heggland can be found on his profile page on the Vantage website.
Dr. Heggland will also be available at the upcoming free Dental Implant Education seminar being held on July 13th at 6:30 at the Courtyard Marriott Denver Cherry Creek. This is a free educational seminar designed to explain and demonstrate the advances in technology that have made dental implants a simple, rapid, economical approach to give patients what they want with predictable results and excellent patient satisfaction. To reserve a free seat at this exclusive event, visit the dental implant seminar registration page.
About Vantage Dental Implant Center
Vantage Dental Implant Center in Denver, CO, provides custom-designed dental implants with a team of expert oral surgeons, prosthodontists and specialists, backed by the most advanced, state-of-the-art technology in the field. If you're missing one or more teeth, even if you wear dentures, you can live more fully with teeth that look, feel and function like your own, and last a lifetime.
###