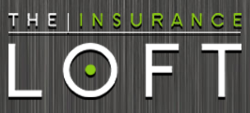 Our web asset means we're able to continue to see the growth we've experienced while at the same time manage our book of business in the highly attentive manner that we're used to doing business.
DENVER, CO (PRWEB) June 15, 2013
The opportunity was palpable. When EsquireInsure.com's principals rebranded their full-service insurance agency in June 2012, they didn't stop with the firm's name. Rather, they extended the rebranding to include a new website, http://www.TheInsuranceLoft.com plus a mobile website. Launched June 4, 2013 with enhanced online functionality, TheInsuranceLoft.com offers online services that few privately-owned insurance agencies can, putting InsuranceLoft.com in the same league as nationally-ranked insurance agencies.
Founded by Managing Partners Scott Ligouri and Brian Cook in Des Moines, Iowa, the partners relocated to Denver, Colo. in 2010 to be more centrally located to their customers extending across 33 states. Headquartered in downtown Denver, Colorado, TheInsuranceLoft.com offers personal coverage, life insurance, commercial lines and bonds.
TheInsuranceLoft.com websites, designed and built by Unleaded Software in Denver, Colo., allows prospective customers to get an online quote 24/7 as well as offering texting capability which has attracted a solid customer base of hearing impaired clients who are unable to receive communications from most providers. The firm's sophisticated technology transmits text messages to agents' desk phones, ensuring that the contact via text gets the same immediate response as do telephone calls and emails. The types of personal coverage TheInsuranceLoft.com provides range from homeowner policies to auto to recreational sports equipment to pet insurance which is in increasing demand today, according to Brian Cook, Managing Partner.
"Our name change, rebranding and the streamlined functionality of our new website are a better reflection of who we are as an agency," Cook said. "Our web asset means we're able to continue to see the growth we've experienced while at the same time manage our book of business in the highly attentive manner that we're used to doing business. We're very good at responding to our customers via phone, text and email any time of day or night, something that not all agencies can or will do."
Formerly known as http://www.EsquireInsure.com, the agency was among the first to have an interactive web presence. "We did our homework," said Scott Ligouri, Managing Partner. "In early 2000's, major carriers made an online push for services that were quick-easy-done. Yet these major carriers overlooked the value of an individual agent giving customers good advice, looking out for the customer's best interest. No one wants to call into a service center and spend their day figuring out an automated phone system and then waiting on hold. At TheInsuranceLoft.com, our customers contact us and realize they are going to have a quick and pleasant experience. As agents, we're independent of the insurance carrier, and we're here to present best options to our customers. We have the customer's best interest in mind."
As part of their research, Ligouri and Cook vetted multiple website development companies, local and remote. After much due diligence, they chose Unleaded Group at 2314 Broadway, Denver, Colo. 80205, among the leading web development companies in the ecommerce and content managed sites in the world. Unleaded has seven developers on staff that have achieved the rigorous ranking of Certified Magento and Certified-Plus Magento talents, positioning Unleaded in the top 15% of Magento agencies worldwide. TheInsuranceLoft.com website is built on ExpressionEngine and designed by Unleaded's award winning Creative Director|VP|Partner Andrew Klein.
"Unleaded listened to the customer's requirement to design a website that satisfies the visual message and functional needs of TheInsuranceLoft.com now and well into the future," said Jarod Clark, President|Partner of Unleaded Group. "The design is streamlined and easy to use and manage while delivering the height of functionality, setting TheInsuranceLoft.com apart from competitors. It's an honor to be part of Brian Cook's and Scott Ligouri's growing presence in the insurance market. They are truly leaders in the insurance industry, making a difference. The website we created for them will allow exponential success."
TheInsuranceLoft.com's commercial line coverage extends to all business sectors: oil + gas, technology firms, attorneys, dentists, mom + pop shops, from umbrella business coverage to malpractice and more. InsuranceLoft.com is a partner with Rocky Mountain Health Benefits for healthcare insurance.
Brian Cook is originally from Storm Lake, Iowa and graduated from Coe College with a degree in psychology and English. Scott Ligouri is originally from Vail, Colo. and graduated from Coe College in business and economics and earned his MBA from Drake University.
The agency is located at 1630 Welton St. Ste. 530, Denver, CO 80202. Reach Scott Ligouri or Brian Cook at 800-409-9790 or email info(at)theinsuranceloft(dot)com.