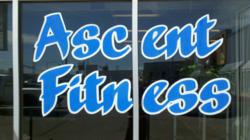 This is a full service blow-out event that will treat clients from head to toe with everything from discounted facials to nutritional consultations.
Denver, CO (PRWEB) October 16, 2012
Ascent Fitness, Denver's leading personal training gym and day spa is hosting a full service blow-out event that will treat clients from head to toe with everything from discounted facials, massages, and yoga classes to nutritional consultations and sales on clothing and jewelry.
While this is a client appreciation event, anyone is welcome to take advantage of this Spa Day event which will take place on Saturday, Nov. 3, 2012 at Ascent Fitness's Denver location at 4697 East Evans Ave. Denver, CO 80222.
"Since total fitness really includes much more than just going to the gym, we wanted to show our current and future clients the many ways in which Ascent Fitness can help them achieve their goals," says Doug Quinlivan. "But mainly we just plan to have fun at this event and we hope everyone else does too."
Ascent Fitness's Spa Day Events and Offers include: Exercise classes for Spa Day are only $5 and will include: Mat Pilates at 11 a.m. and 3 p.m. or yoga at 12 p.m. and 4 p.m. They are a great way to start off the day and will make the corresponding spa service all the more enjoyable.
For the ultimate motivation, guests can sign up for a Total Body Composition Analysis that will tell them their body fat percentage, true weight, circumference measurements, and more.
There will also be Nutritional Services featuring:

30 minute individual consultation for $15 that includes ways to cut daily calories without starving by finding realistic healthier options
a review of possible food substitutions, smart cooking choices and short cuts to keep flavor in an fat out
guidance to a new healthier path versus a temporary diet
great recipes
a list of foods to always avoid
discounts for signing up for future consultations
Plus Day Spa Services featuring:

$20 off a 1-hour massage
30-minute chair massages for $20
chiropractic exam and adjustment for $60 (a savings of 50%)
Egoscue evaluation and first session for $40
organic facials for $45
skilled make-up artists offering 30-minute consultations for $20 and 1-hour consultations for $40
Before leaving, guests should check out the highly anticipated trunk show where their favorite workout clothes, gear, jewelry, candles and more will all be on sale. Appointments are expected to fill up fast, so guests are encouraged to grab their preferred time slot as soon as possible.
About Ascent Fitness
Ascent Fitness is an exclusive Denver-based personal training gym with additional services to provide for their client's total wellness solutions. For more than 10 years, Ascent Fitness has been providing easy, low key access to the area's top selection of personal trainers, spa style locker rooms, and massage therapy services, as well as chiropractic and acupuncture professionals. For more information check out their Facebook page or schedule an appointment through their website http://www.ascent-fitness.com/.