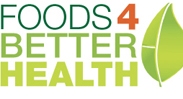 Why You Might See Nutritional Labels on Alcohol.
Boston, MA (PRWEB) June 18, 2013
Foods4BetterHealth.com, a new food and nutrition web site that believes in using food to heal and prevent disease illness and help you live a long, happy life, is reporting on the recent U.S. Treasury Department ruling, which announced last week that alcoholic beverage companies could voluntarily provide nutritional information on their products.
As Foods4BetterHealth notes (http://www.foods4betterhealth.com/why-you-might-see-nutritional-labels-on-alcohol-2254), beer, wine, and spirits companies can voluntarily label their products to indicate the amount of calories, fat, and carbohydrates contained in each beverage, along with a complete list of ingredients.
As the article "Why You Might See Nutritional Labels on Alcohol," reports, the Center for Science in the Public Interest (CSPI) has been petitioning the Treasury Department for 10 years in the hopes that they would institute mandatory labeling on all alcoholic beverages, similar to the nutritional information you see on regular food products. The CSPI would also like each label to indicate the recommended alcoholic limit per day, so that consumers are aware of how much they should and shouldn't be drinking.
The report continues to state that, according to the CSPI, this is just a small step in the right direction. After all, it's unlikely that all, or even many, of the alcoholic companies will voluntarily decide to place nutritional labels on their products. The article concludes that this decision is only temporary, until the U.S. Alcohol and Tobacco Tax and Trade Bureau makes a final decision about mandatory nutrition labels on alcoholic beverages.
Foods4BetterHealth.com, created by Doctors Health Press, is a food news and health web site, offering readers information about the latest food controversies, exclusive expert advice, and health tips to ward off illness, prevent disease, and live a long, healthy life. For more information, visit http://www.foods4betterhealth.com.