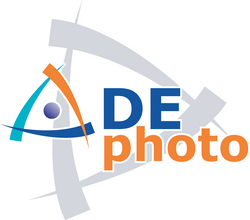 Our clients are frequently unpaid volunteers who are passionate about helping kids enjoy sport. DE Photo's donations bring a much-needed boost to funding these activities, helping them thrive and get more kids involved
(PRWeb UK) June 23, 2010
With child protection issues provoking many schools and clubs to ban cameras from sports events, head teachers and event organisers face flack from parents who wish to snap that seminal sports moment or take pictures of their princess on the parallel bars. In answer to this problem, DE Photo, the Surrey based digital sport and events photography specialist (http://www.dephoto.biz), provides fully trained CRB-checked professionals to reassure parents, and supports fundraising activities by giving generous commission on orders.
Ordering prints is easy and fast - customers can walk away with a photo of their choice in less than one minute. For those unable to attend, photos can also be ordered from over 12,000,000 past event photos from DE Photo's website.
Parents who find themselves frozen to the spot for that moment of sporting glory don't have to worry about missing the action: DE photographers usually take between 1,000 and 4,000 shots at an event. Parents can also rest assured that all images stored on DE Photo's database are download-protected.
The UK's largest sport and event photography company with more than 40 branches nationwide, DE Photo offers to attend schools and club events free of charge. It also promises a tailor-made service and the strictest adherence to Child Protection Policy guidelines.
Mike Moore, managing director of DE Photo, comments: "During 2010, we've significantly increased our capacity and added franchisees to our team who have proved a great asset. This puts our professional and affordable photography service in reach of an even wider target audience. It seems that event organisers can't get enough of us - so we must be doing something right!"
DE Photo have attended over 14,000 event days and sold over 1,000,000 photos. Details of services and testimonials are available at http://www.dephoto.biz
###