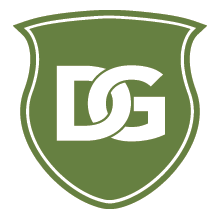 Our rental escrow service is simple to use - only a few clicks to get started. And at the end of the day it makes everyone's life easier. What could be better?
Austin, TX (PRWEB) May 19, 2011
In what has been dubbed a Renter's Nation, there are projected to be 10M additional renters enter the market within the next five years. One creative company recognized a need for more transparency in this burgeoning field and has launched an online escrow service that delivers just that. To appreciate the need for more transparency, you need to look no further than the stories of the founding partners.
After an exhaustive search on the Internet, Alan Lane found the perfect vacation rental property for his family in Cabo San Lucas, Mexico. He quickly got in touch with the property owner via email and finished the negotiations with a phone call a little while later. The owner was requiring the rental payment of $4,000, plus a $2,000 security deposit for the week rental – a total of $6,000 wired directly into his bank account once the lease was signed. After the initial excitement of finding the perfect property dissipated, reality set in. The owner sounded legitimate and probably was, but sending $6,000 to someone located hundreds of miles away that Alan didn't know personally just did not make sense. Alan enjoys the occasional Vegas trip, but he decided not to make this gamble – resulting in his loss of the perfect vacation property and the owner's loss of rental revenue.
Alan discussed this frustrating episode with his business partner Matt Neal. Coincidentally, the same night that Alan was wrestling with his vacation property dilemma, Matt was on the phone with a friend who lives in Aspen, Colorado. Matt is a licensed real estate broker in the state of Colorado, and his friend was seeking his advice. It had been over a month since Matt's friend had moved out of a rental home where he and his family had lived for over a year. At the beginning of the lease, Matt's friend paid the owner a $3,000 security deposit and a $500 pet deposit. Now that the lease was over, Matt's friend and his family had moved out, leaving the home in perfect condition. The problem was the owner had spent the $3,500 and did not have the money to refund the deposit. Matt's friend was stuck. He could take the owner – who was also a family friend - to small claims court, but the owner simply didn't have the money, because he had failed to deposit it in a secure, separate account as he should have. Poor accounting and money management cost Matt's friend $3,500 and put his friendship with the owner at risk. The home eventually went into foreclosure and still, to this day, Matt's friend has not received his deposit.
After swapping stories, Matt and Alan decided to see what services were available to help tenants and landlords safely ensure the integrity of their security deposits and rental payments. The two men turned to the Internet, only to find that their search results described no solutions, but rental and lease scams perpetrated on landlords and tenants alike.
Convinced of the need for a third party escrow service that protects rental deposit funds, Alan and Matt created DepositGuard. The company has spent the past two years developing their online escrow platform and is the only service of it's kind currently available.
About DepositGuard: DepositGuard is based in Austin, Texas and is the new standard for helping tenants and landlords safely ensure the integrity of their security deposits and rental payments. Their unique online escrow service caters to long term leases as well as vacation rentals. For more information, go to http://www.depositguard.com.
###