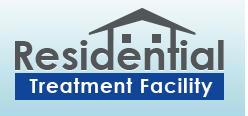 Now that placement services for depression residential treatment centers are available in Los Angeles, individuals suffering from depression--as well as family members concerned about their loved ones--can find a residential treatment center that is right
Los Angeles, Ca (PRWEB) November 26, 2012
Research has estimated that one in every ten adults in the United States has some form of depression. Thousands of people seek residential treatment for their depression every year, but many people simply don't know what residential treatment is, how it works, or how to find a residential treatment center that is right for their needs.
In order to best inform individuals and their family members about the best depression residential treatment options, placement services are now available in the Los Angeles area. Placement consultants are available to match individuals who suffer from depression to residential treatment centers that specialize in treating depression and that will best fit the individual's specific therapeutic and clinical needs. For people living in Los Angeles who are exploring treatment for their depression, these placement services fulfill a critical role in their quest to find the best treatment.
When individuals suffering from depression do not achieve the improvement they hoped for with outpatient therapy, residential treatment is another form of treatment that can help. And now that placement services for depression residential treatment centers are available in Los Angeles, access to information about these centers is easier than ever for the millions of people living in the Southern California area.
What is residential treatment for depression? Patients voluntarily enter a safe, secure facility in which therapy for their depression is the focus of their daily activities. Often, patients who have tried outpatient treatment but find no improvement in their depression symptoms achieve success in a residential treatment program. Residential treatment for depression generally takes place in a structured environment in which patients are removed from the stress and negative factors that promote their depression, and therapists teach the best techniques for coping with depression symptoms. The staff at a residential depression treatment center may also prescribe appropriate medications and work with patients to build their coping skills.
There are many different types of therapy that a residential treatment center may use, depending on each individual's specific needs. Some examples of the types of therapy individuals may participate in at a depression residential treatment center include behavior therapy, nature therapy, experiential therapy, group therapy, psychoanalysis, psychodynamic therapy, and other approaches. Patients in residential treatment centers typically begin to see an improvement in how they feel after these therapies are put into place.
Now that placement services for depression residential treatment centers are available in Los Angeles, individuals suffering from depression--as well as family members concerned about their loved ones--can find a residential treatment center that is right for their needs. To find more information about placement at a residential treatment center, please visit residentialtreatmentfacility.org/depression-residential-treatment-facility/