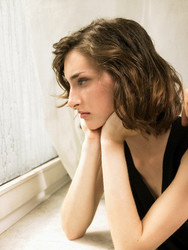 "Co-workers, managers and customers may misinterpret symptoms of depression at work as reflecting a personality issue, an aloof nature, or simply low emotional intelligence, any of which can have devastating consequences on a career," Dr. Piatt said.
Boston, MA (PRWEB) November 3, 2010
Depression: How bad could it be?
In recent years, there has been a growing body of evidence showing that depression can have a significant negative impact on employees in the workplace and, subsequently, for their employers. In fact, recent data from a variety of studies indicate that employees with depression are much less productive than their non-depressed counterparts, losing the equivalent of 18 workdays to reduced productivity. "Astoundingly, depression is believed to cost employers more than obesity, arthritis or back pain", said Dr. Andrea Piatt, clinical psychologist and CEO of Commonwealth Psychology Associates, one of the fastest growing behavioral health specialty centers in Massachusetts. "Further, employees with symptoms of depression also are more likely to switch jobs and to lose their jobs, potentially resulting in reduced income for employees and increased staff turnover for companies," she added. There is a high frequency of depression in the population and in the workplace; it is estimated that 20 million Americans suffer from symptoms of depression and that about 6% of employees experience problems with depression in any given year. Yet, few seek help and even fewer receive adequate treatment. Why is that?
There are a number of reasons for the lack of appropriate depression treatment. "One reason is that many people don't realize that they are experiencing symptoms of depression and therefore don't pursue depression treatment," Dr. Piatt said. Indeed, symptoms of depression often masquerade as symptoms of medical or physical ailments. "Sleep problems, fatigue, appetite or weight changes, poor concentration, difficulty making decisions, and experiencing general aches and pains can all be symptoms of depression but also can be symptoms of a multitude of other conditions such as thyroid problems, sleep disorders, arthritis, and GI conditions," said Dr. Piatt.
Dr. Piatt also commented that, "Although the stigma surrounding emotional or psychological problems has diminished in the last decade, many people still feel too embarrassed to admit that they need help or to request help." Some employees may fear that asking their employer for help or utilizing a company EAP could have negative consequences with regard to performance reviews or promotions. "What is ironic is that for many employees, these negative outcomes are more likely to result from their own lost productivity and diminished performance at work that is due to their depression than from seeking help for depression." Finally, another reason for the lack of sufficient treatment is that those with depression and/or their providers do not know how to fully access all available resources. "There are standards of care for depression treatment, which were recently updated by the American Psychiatric Association, but not all providers are aware of them or implement them, sometimes resulting in partial, insufficient treatment," Dr. Piatt said.
What does depression in the workplace look like?
While most people are familiar with feelings of sadness or low mood, many may not realize that several other symptoms of depression can be especially problematic in the workplace. Dr. Piatt said, "Many people with depression will have trouble mustering the energy to initiate projects and tasks, complete assignments or follow through with other responsibilities. They may appear as if they are disinterested or even irresponsible." Additionally, an often-overlooked aspect of depression in the workplace is in the social arena. "Much has been written in recent years about the importance of emotional intelligence or EQ in the workplace, but the negative impact of depression on EQ is rarely discussed," she added. "There is evidence that EQ declines when people are depressed and that it can return to higher levels once depression is adequately treated," Dr. Piatt said. The social consequences of depression can be especially problematic at work, where social interactions are often not only necessary but also essential. Many people with depression lose interest in others and may even prefer to isolate, withdraw and disengage from once closer relationships. "An unfortunate consequence of depression can be that co-workers, managers and customers misinterpret symptoms of depression at work as reflecting a personality issue, an aloof nature, or simply low EQ, any of which can have devastating consequences on ones career," said Dr. Piatt.
How do I get help for a depressed co-worker or myself?
"Over the years, it has become clear that depression often is most effectively treated when psychotherapy or counseling services are used in conjunction with medication or psychopharmacological treatments, says Dr. Piatt. While using one or the other in isolation may be sufficient for many people, for many others this approach does not yield results that are as successful or as enduring.
Dr. Piatt said, "When seeking treatment for depression, it is important to remember that there is no one perfect depression treatment that fits all clients." Counseling or psychotherapy alone may be sufficient for some people. Likewise, others may find that medication treatment is enough for them. However, others will determine that they need the integrated approach of combining depression counseling and medication treatment. "When attempting to identify treatment providers, it is important to find those who can approach treatment with an open mind about the best treatment route for you and who have sufficient resources available to them to offer integrated treatment if needed," she said.
There are a few ways that one can find treatment services for depression. Employees can check with their employer's EAP if they feel comfortable doing so. "If they don't have an EAP or don't feel comfortable using it, I recommend that potential clients ask their primary care physician for a referral to a psychologist or other behavioral health specialist," she said. Clients can also find a psychologist on their own by searching through a number of online directories, although Dr. Piatt cautioned, "For most of these online referral sites, there is no independent vetting process regarding the quality of services – the listings typically allow any provider to sign up if they pay a fee and indicate that they have a license to practice." She also said, "It's important to find a good match, so if you don't feel comfortable with the first psychologist you meet with, move on to another one."
Dr. Piatt added, "At Commonwealth Psychology Associates we offer an integrated approach to treatment that includes counseling and psychotherapy and medication treatment if needed." "We also work collaboratively with primary care physicians to ensure that each client's care is appropriately coordinated," she added. Because Commonwealth Psychology has approximately 20 psychologists on staff, they are usually able to match clients with a psychologist that they feel comfortable with. "We also recently opened our third location in the Financial District of Boston to be more accessible for the many employees and companies in the area – we hope that the ease of access to care will encourage clients to make that call to get help."
###