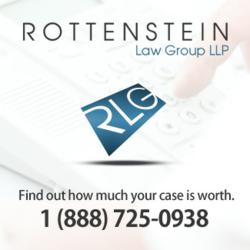 "Pennsylvania is the only jurisdiction of the three that does not cap punitive damages, so the plaintiffs would not want the restrictive rules of Indiana or New Jersey to apply."
(PRWEB) June 06, 2013
DePuy ASR lawsuits are progressing in federal courts. The plaintiffs whose case will be the first to go to trial of those consolidated with other federal cases for pre-trial proceedings have filed opposition to a Johnson & Johnson subsidiary DePuy Orthopaedics motion in May to apply the punitive damages rules of the plaintiffs' home states. The Rottenstein Law Group LLP, a DePuy ASR law firm, manages a website at http://www.depuyhiprecallnewscenter.com that features ASR updates and more information on the variety of alleged side effects over which implant recipients are filing metal-on-metal hip lawsuits.
DePuy filed the motion this spring, according to court documents for MDL-2197 (U.S. District Court for the Northern District of Ohio). Plaintiffs Faye Dorney-Madgitz and her husband filed the opposition on May 30. Their trial is set to begin on Sept. 9.
"These kind of motions are filed when you have parties in multiple states, and the relevant laws differ significantly from state to state. In this case, DePuy is located in Indiana, Johnson & Johnson in New Jersey, and the plaintiffs in Pennsylvania," said Rochelle Rottenstein, principal of the Rottenstein Law Group LLP. "Pennsylvania is the only jurisdiction of the three that does not cap punitive damages, so the plaintiffs would not want the restrictive rules of Indiana or New Jersey to apply."
There are an additional 11,000 lawsuits pending against DePuy over the ASR in state and federal courts related to alleged side effects such as metal poisoning, according to Bloomberg.* DePuy recalled the ASR in 2010, and recently stopped sales of all its metal-on-metal hip components.
The Rottenstein Law Group LLP represents clients in ASR hip implant lawsuits. The firm encourages those who believe they have suffered from the ASR's alleged side effects to visit the firm's website to download a free brochure to learn more about possible compensation from DePuy ASR lawsuits.
For the latest news on defective medications and medical devices and related lawsuits, visit the Rottenstein Law Group LLP's Injury Lawyer Newswire at injurylawyernewswire.com. Readers can subscribe to the news site's stories and videos to stay on top of personal injury news.
*bloomberg.com/news/2013-04-15/j-j-jury-should-award-5-million-for-defective-hip-lawyer-says.html (April 15, 2013)
About THE ROTTENSTEIN LAW GROUP LLP
The Rottenstein Law Group LLP is a New York-based firm that represents clients nationwide in mass tort actions. The firm was founded by Rochelle Rottenstein, who has more than two decades of experience as a lawyer, to represent clients hurt by defective medical devices and medications. (Attorney advertising. Prior results do not guarantee a similar outcome.)
Contact:
The Rottenstein Law Group LLP
Rochelle Rottenstein, Esq.
321 W. 44th Street
# 804
New York NY 10036
(212) 933-9500 (office phone)
(212) 933-9980 (facsimile)
rochelle (at) rotlaw (dot) com
###