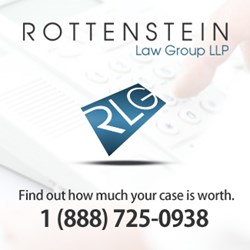 A settlement is encouraging.
(PRWEB) October 02, 2013
Johnson & Johnson subsidiary DePuy Orthopaedics has agreed to settle a DePuy ASR hip lawsuit before what would have been the first bellwether trial in a California state court consolidation of ASR cases. The Rottenstein Law Group LLP, which maintains the hip implant informational website http://www.depuysettlements.com, notes that the settlement joins a growing list of current and potential ASR settlements.
Robert Eugene Ottman had alleged that his metal-on-metal ASR hip implant caused him to suffer from several alleged side effects, including the need for revision surgery because of device failure. Ottman's case was to be the first trial in the state consolidation of ASR cases, set to begin in a couple weeks, according to court documents (DePuy ASR Hip System Cases; CJC-10-004649, San Francisco Superior Court, Calif.). Settlement details were not available at press time.
"A settlement is encouraging," said Rochelle Rottenstein, principal of the Rottenstein Law Group. "If DePuy and J&J are interested in settling these cases, and they are offering reasonable settlement amounts, then victims might see money to compensate them for injuries much sooner than if each person has to take his or her case to trial."
Among the DePuy ASR side effects alleged is its components forming friction with each other, causing metal poisoning, or "metallosis," according to the FDA.* Small heavy metal ions can break off into the implantee's bloodstream and cause neurological problems and other problems.
Recently, DePuy was said to be considering the settling of ASR lawsuits for about $3 billion, according to Bloomberg.** In 2010 Johnson & Johnson recalled 93,000 metal-on-metal hip implants worldwide, about 33,000 of those in the United States.
The Rottenstein Law Group LLP encourages those who believe they have suffered from the ASR's alleged side effects to visit the firm's website to download a free informational brochure to learn more about ASR lawsuits and side effects, and how to contact an attorney for a free consultation.
*http://www.fda.gov/MedicalDevices/ProductsandMedicalProcedures/ImplantsandProsthetics/MetalonMetalHipImplants/ucm241604.htm
**bloomberg.com/news/2013-08-21/j-j-said-to-weigh-3-billion-settlement-of-its-hip-implant-cases.html (Aug. 21, 2013)
About THE ROTTENSTEIN LAW GROUP LLP
The Rottenstein Law Group LLP is a New York-based firm that represents clients nationwide in mass tort actions. The firm was founded by Rochelle Rottenstein, who has more than two decades of experience as a lawyer, to represent clients hurt by defective medical devices and medications. (Attorney advertising. Prior results do not guarantee a similar outcome.)
Contact:
The Rottenstein Law Group LLP
Rochelle Rottenstein, Esq.
321 W. 44th Street
# 804
New York NY 10036
(212) 933-9500 (office phone)
(212) 933-9980 (facsimile)
rochelle (at) rotlaw (dot) com
###