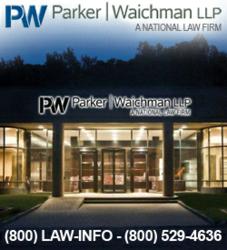 New York, New York (PRWEB) April 03, 2013
Parker Waichman LLP, a national law firm dedicated to protecting the rights of victims injured by defective medical devices, has filed a lawsuit alleging that the DePuy ASR caused a number of complications and serious injuries leading the need for revision surgery. The suit was filed on March 20, 2013 in the U.S. District Court for the Northern District of Ohio, Western Division, where it is one of thousands of cases that has been consolidated in the multidistrict litigation known as In Re: DePuy Orthopaedics, Inc. ASR Hip Implant Products Liability Litigation (MDL No. 1:10 md 2197). DePuy Orthopaedics, Inc., DePuy Inc., DePuy International Limited, Johnson & Johnson, Johnson & Johnson Services, Inc. and Johnson & Johnson International have been named as Defendants.
According to the Complaint (1:13-cp-20342), the Plaintiff received the ASR hip implant on his right side in October 2008. Thereafter, he suffered from pain, clicking, instability and elevated cobalt and chromium levels, allegedly due to the defective nature of the ASR. The Plaintiff had the ASR explanted in June 2012 and is suing for injury to himself, economic loss, loss of services and loss of consortium. The lawsuit alleges that the damages suffered by the Plaintiff are a result of the Defendants' negligent or wrongful actions. The Defendants allegedly failed to warn about the risks of the ASR hip implant.
Johnson & Johnson recalled 93,000 ASR hip implants in 2010 due to a high rate of failure. Data from England and Wales showed that the all-metal hip implants failed in 13 percent of patients within five years. Last year, failure rates in Australian exceeded 40 percent in seven years, reported Bloomberg in March of 2013. This case is one of over 10,000 alleging that the devices are defective and cause injuries due to the release of metal ions.
The first DePuy ASR lawsuit to go to trial ended in an $8.3 M verdict in favor of the Plaintiff, with jurors in Los Angeles ruling that the implant is defective and that Johnson & Johnson was negligent (Kransky v. DePuy, BC456086, California Superior Court, Los Angeles County (Los Angeles). The second DePuy ASR trial is currently taking place in Chicago (Carol Strum v. DePuy Orthopaedics Inc. et al., case number 2011-L-009352, in the Circuit Court of Cook County, Illinois). According to a Law360 article published last week, Plaintiff Carol Strum is suing DePuy and parent company Johnson & Johnson alleging that the ASR hip implant she received in January 2008 is defective. Her husband, Mike Strum, recently testified in Illinois state court that his wife has been in constant pain since having revision surgery. Mr. Strum told jurors that after having the hip revised due to pain and a loud clicking that could be heard "across the room," his wife took twice as long to recover and her pain severely worsened.
Parker Waichman LLP continues to offer free legal consultations to victims of DePuy ASR and other metal-on-metal hip implant injuries. If you or a loved one experienced premature failure of your implant or other health problems associated with a recalled DePuy ASR Hip Implant or other metal-on-metal hip implant, please contact their office by visiting the firm's DePuy ASR hip implant injury page at yourlawyer.com. Free case evaluations are also available by calling 1 800 LAW INFO (1-800-529-4636).
Contact:
Parker Waichman LLP
Gary Falkowitz, Managing Attorney
(800) LAW-INFO
(800) 529-4636
yourlawyer.com