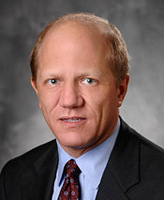 For those that are forced to endure a second hip replacement and are still working, this could prove even more serious with the thoughts of lost income or even a lost job due to forced medical leave plus untold pain and suffering
St. Louis, MO (Vocus) September 11, 2010
Widespread product recalls are nothing new, Americans have unfortunately become accustomed to hearing of the latest recall on the nightly news and then looking in their cupboards or medicine cabinet and throwing a package away. When DePuy Orthopaedics, Inc. issued a recall of its ASR XL Acetabular Hip Replacement and ASR Hip Resurfacing Systems on August 26, 2010, which have been implanted in 93,000 hip replacement patients worldwide, the impact of a product recall took on new meaning for older hip replacement recipients. Many of which have already contacted attorneys such as The Onder Law Firm to file a DePuy hip replacement lawsuit. The DePuy hip recall was due to a high rate of failure, hip replacement problems so severe that 1 in 8 were shown to have had a second hip replacement surgery within 5 years according to a UK study referenced by DePuy in the recall.
The recalls of implants and other medical devices are regular events, but a hip replacement recall presents a more uncertain and worrisome future given that the majority of hip replacement recipients are older, possibly having other medical conditions, and the hip replacement recovery process is arduous, causing pain and interrupting the persons day to day routine for months. As persons with the recalled DePuy hip replacement implants meet with their physicians to learn their fate, many are also scheduling another meeting, one with a DePuy hip recall lawyer.
While DePuy Orthopaedics, Inc. did commit to cover approved medical expenses for the recall, including monitoring and testing, concerns have been raised about just what expenses won't be approved and the timeliness of payments. "For those that are forced to endure a second hip replacement and are still working, this could prove even more serious with the thoughts of lost income or even a lost job due to forced medical leave plus untold pain and suffering" stated James Onder, founding partner at Onder, Shelton, O'Leary & Peterson, LLC. The Onder Law Firm has created a website devoted to the recall, offering up-to-date information including DePuy hip recall FAQs and the legal rights of those affected by the DePuy hip recall.
About The Law Firm
Onder, Shelton, O'Leary & Peterson, LLC is a St. Louis based personal injury law firm handling serious injury and death claims across the country. Its mission is the pursuit of justice, no matter how complex the case or strenuous the effort. Onder, Shelton, O'Leary & Peterson have represented clients throughout the United States, and other firms throughout the nation often seek its experience and expertise on complex litigation. It is a recognized leader in products liability cases such as window blind cord strangulation and pharmaceutical litigation. The firm is offering a free DePuy hip recall legal consultation.
###