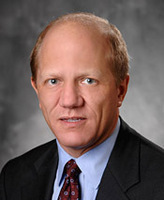 There are cases where people have had to undergo multiple hip replacements due to the failure of the DePuy ASR systems, and may need another. Many are facing an imminent revision surgery and are entitled to compensation for lost income as well as the immeasurable pain and suffering they have been forced to endure
St. Louis, MO (Vocus) October 18, 2010
Tens of thousands of persons with the DePuy Orthopaedics, Inc. ASR XL Acetabular Hip Replacement and ASR Hip Resurfacing Systems, which the company officially recalled at the end of August, are now confronted with numerous questions regarding the longevity of their hip replacement system further compounded by questions about costs from medical tests, time off from work and even a possible hip revision surgery. The DePuy ASR hip replacement systems were recalled due to a high rate of failure, roughly 1 in 8 has been shown to fail within five years. Since that time, The Onder Law Firm, DePuy hip recall lawyers, have been flooded with calls from persons who have experienced a wide array of problems with the DePuy hip replacement system. Problems so severe that a revision surgery has either already occurred or is being scheduled have been common and often times significant bone loss has occurred.
The Onder Law Firm is offering a free legal consultation to persons affected by the DePuy hip recall and will help make sense of the DePuy claims and settlement paperwork they may have received and explain the specific rights and options that each individual may have. The DePuy hip recall lawyers at the firm are well versed in the financial and legal pitfalls that this event has posed and providing clear and concise answers.
"There are cases where people have had to undergo multiple hip replacements due to the failure of the DePuy ASR systems, and may need another. Many are facing an imminent revision surgery and are entitled to compensation for lost income as well as the immeasurable pain and suffering they have been forced to endure," stated James Onder, founding partner at Onder, Shelton, O'Leary & Peterson, LLC.
About The Law Firm
Onder, Shelton, O'Leary & Peterson, LLC is a St. Louis based personal injury law firm handling serious injury and death claims across the country. Its mission is the pursuit of justice, no matter how complex the case or strenuous the effort. Onder, Shelton, O'Leary & Peterson have represented clients throughout the United States, and other firms throughout the nation often seek its experience and expertise on complex litigation. It is a recognized leader in products liability cases such as window blind cord strangulation and pharmaceutical litigation. The firm is offering free legal consultation with a DePuy hip recall lawyer to those affected by the recall.
###