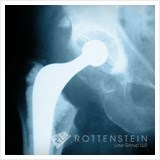 That information is relevant and the juries at these trials should be privy to it.
(PRWEB) May 15, 2013
As pretrial proceedings progress in the first bellwether DePuy ASR hip trial in federal court, the Rottenstein Law Group LLP, an ASR law firm, reports that Johnson & Johnson subsidiary DePuy has motioned to exclude evidence of the recalls of the ASR and other DePuy products. The firm provides more information on the ASR metal-on-metal hip implant and ASR lawsuits at http://www.rotlaw.com/depuy-asr-hip/.
DePuy, citing recent state court hip trials, filed the motion stating that the recalls are not relevant to the trials, according to court documents for Dorney-Madgitz, et ux. v. DePuy Orthopaedics Inc., et al., No. 11-dp-20112 (U.S. District Court for the Northern District of Ohio); In re: DePuy Orthopaedics Inc., ASR Hip Implant Products Liability Litigation, MDL-2197 (U.S. District Court for the Northern District of Ohio). Plaintiff Faye Dorney-Madgitz is suing DePuy alleging ASR side effects, including metallosis (metal poisoning), the documents said. The ASR was recalled in 2010.
This trial is scheduled to begin in September, according to court documents. Judge David A. Katz is presiding over the federal consolidation of DePuy ASR lawsuits. There are an additional 11,000 lawsuits pending against DePuy over the ASR hip implant in state and federal courts, according to Bloomberg.* The first trial in the country in Los Angeles resulted in the plaintiff winning an $8.3 million damages award (Kransky v. DePuy; BC456086, Los Angeles Superior Court).
The Rottenstein Law Group LLP represents clients in ASR hip lawsuits and notes that DePuy, according to a January 2013 Reuters** story, has set aside at least $2 billion for DePuy ASR hip settlements. The firm encourages those who believe they have suffered from the ASR's alleged side effects to visit the firm's website for more information on how to file a lawsuit.
For the latest news on defective medications and medical devices and related lawsuits, visit the Rottenstein Law Group LLP's Injury Lawyer Newswire at injurylawyernewswire.com. Readers can subscribe to the news site's stories and videos to stay on top of personal injury news.
*bloomberg.com/news/2013-04-15/j-j-jury-should-award-5-million-for-defective-hip-lawyer-says.html (April 15, 2013)
**reuters.com/article/2013/01/18/jj-hips-idUSL1E9CIHHC20130118
About THE ROTTENSTEIN LAW GROUP LLP
The Rottenstein Law Group LLP is a New York-based firm that represents clients nationwide in mass tort actions. The firm was founded by Rochelle Rottenstein, who has more than two decades of experience as a lawyer, to represent clients hurt by defective medical devices and medications. (Attorney advertising. Prior results do not guarantee a similar outcome.)
Contact:
The Rottenstein Law Group LLP
Rochelle Rottenstein, Esq.
321 W. 44th Street
# 804
New York NY 10036
(212) 933-9500 (office phone)
(212) 933-9980 (facsimile)
rochelle (at) rotlaw (dot) com