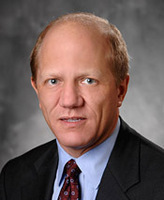 St. Louis, MO (Vocus) October 28, 2010
The DePeuy hip recall attorneys at the Onder Law Firm have now offered legal counsel to several hundred of the many thousands of those that are finding themselves subject to the anxiety and uncertainty that they now find themselves in. Given the large volume of persons with the recalled hip implant that have spoken directly with a DePuy hip recall attorney at the firm, they feel they are in a unique position to offer information as well as the experience of having a larger client base. Most importantly, they offer their vast experience with product recalls, such as window blind coverings, where they have successfully battled multi-national conglomerates when representing family rights. This information can now be found at the law firm's new website at http://www.depuyhiprecallattorney.com.
While the firm stresses the importance of individual medical consultation, it also emphasizes that such consultation should not be pursued at the expense of overall medical and financial rights for each hip recall patient. Those with the recalled DePuy ASR Hip Replacement Systems should in no way waive rights to anything less than complete payment of all current and future medical expenses, even for problems not yet known, without prior consultation with a DePuy hip recall attorney.
"Most people affected by the DePuy hip recall that we have spoken with are concerned about first and foremost getting the required medical attention and care, not being relegated to claims adjusters, and not be stuck with a bill in the end. Secondly, that they be made whole on any lost wages due to problems with their hip replacement system. But there are so many more out there who deserve real compensation for their pain and suffering" stated James Onder, founding partner at Onder, Shelton, O'Leary & Peterson, LLC.
Onder, Shelton, O'Leary & Peterson, LLC is a St. Louis based-personal injury law firm handling serious injury and death claims across the country. The attorneys at Onder, Shelton, O'Leary & Peterson are offering free legal consultation with a DePuy hip recall attorney to all persons who have had a hip replacement with the DePuy ASR XL Acetabular Hip Replacement System. Onder, Shelton, O'Leary & Peterson have represented clients throughout the United States, and other firms throughout the nation often seek its experience and expertise on complex litigation. It is a recognized leader in products liability cases such as window blind cord strangulation and pharmaceutical litigation.
###