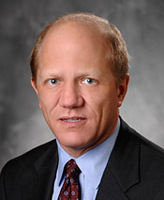 This isn't like other product recalls. It's easy to throw $3 worth of eggs away, but a failing hip replacement system, or even one that might fail, implanted in a 70 year old person is a completely different story
St. Louis, MO (Vocus) September 8, 2010
As American families gathered together this past Labor Day weekend, many discussed current news of the serious rise in product recalls, such as eggs and meat, but another recall offered something much more frightening to nearly one hundred thousand persons with a DePuy ASR Hip Replacement System. DePuy Orthopaedics, Inc. issued a recall of its ASR XL Acetabular Hip Replacement and ASR Hip Resurfacing Systems on August 26, 2010, which have been implanted in 93,000 hip replacement patients worldwide. DePuy referenced a UK study which showed a high rate of failure of the hip replacement system that required a second hip replacement surgery within 5 years. Based upon the statistics from that study, some 11,000 persons subject to the DePuy hip recall will now require an additional hip replacement surgery.
"This isn't like other product recalls. It's easy to throw $3 worth of eggs away, but a failing hip replacement system, or even one that might fail, implanted in a 70 year old person is a completely different story", stated James Onder, founding partner of Onder, Shelton, O'Leary & Peterson. The Onder Law Firm has received numerous inquiries from people with the DePuy hip replacement system subject to the recall and has set up a DePuy hip recall website to keep persons impacted by the recall informed and make them aware of their rights under this hip recall.
A hip replacement surgery is a major undertaking, requiring months of recovery and rehabilitation. In many cases, the persons electing to have this procedure may have other health problems that can complicate and slow the recovery process. While DePuy generally spoke of a reimbursement process for additional testing and monitoring that nearly all of the ASR hip replacement system users face, questions have arisen regarding the payment process, particularly regarding the cases where the person will be required to have a failing hip implant system replaced entirely. The pain and suffering that so many will face as a result of the DePuy hip recall is beyond comprehension for most. Even prior to the recall, there had been numerous hip replacement lawsuits alleging that DePuy manufactured a defective product, failed to warn patients and doctors of problems with it and negligence in designing, manufacturing and selling the hip replacement systems.
About The Law Firm
Onder, Shelton, O'Leary & Peterson, LLC is a St. Louis based personal injury law firm handling serious injury and death claims across the country. Its mission is the pursuit of justice, no matter how complex the case or strenuous the effort. Onder, Shelton, O'Leary & Peterson have represented clients throughout the United States, and other firms throughout the nation often seek its experience and expertise on complex litigation. It is a recognized leader in products liability cases such as window blind cord strangulation and pharmaceutical litigation. The firm is offering a free DePuy hip recall legal consultation.
###