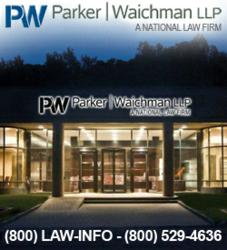 Since the ASR recall, there have been mounting safety concerns about metal-on-metal hip implants as a class of medical devices.
(PRWEB) February 28, 2013
Parker Waichman LLP, a national law firm dedicated to protecting the rights of victims injured by defective medical devices, is informing consumers that, according to an article published in the Los Angeles Times on February 28th, closing arguments for the DePuy ASR trial in Los Angeles state court are set to begin today. Jurors are weighing the lawsuit of Loren Kransky, a 65-year old retired corrections officer who alleges that the DePuy ASR hip implant he received in 2007 caused metal poisoning and other complications forcing him to undergo revision surgery to remove the device. The case is Kransky v. DePuy, BC456086, California Superior Court, Los Angeles County.
http://www.latimes.com/business/money/la-fi-mo-hip-trial-johnson-20130228,0,2664071.story
"The outcome of this trial will help determine the course of future litigation with the DePuy ASR," said Daniel C. Burke, Senior Litigation Counsel at Parker Waichman LLP. "Hopefully, jurors will consider the substantial amount of evidence showing that the DePuy ASR's metal-on-metal design is defective, injuring Mr. Kransky and thousands of others." Parker Waichman LLP continues to offer free legal consultations to hip replacement patients implanted with the DePuy ASR, as well as patients implanted with other all-metal hip devices. The firm advises hip replacement patients to speak with their surgeons if they experience symptoms such as:

Pain
Swelling
Difficulty walking, or a change in your ability to walk
Popping, creaking, or other sounds emanating from the area of the implant
Metallosis, high levels of metal ions
Early failure, revision surgery
Johnson & Johnson's DePuy unit recalled 93,000 ASR hip implants worldwide in 2010. At the time, the company cited a failure rate of 12 percent in 5 years. In Australian, failure rates have exceeded 40 percent. Loren Kransky's lawsuit was the first of 10,000 to go to trial in the United States. He alleges that the implant generated a dangerous amount of metal ions due to its defective all-metal design, leading to metal poisoning and prompting the need for revision surgery. Throughout the trial, J&J has consistently claimed that his injuries do not stem from the defects of the implant.
Since the ASR recall, there have been mounting safety concerns about metal-on-metal hip implants as a class of medical devices. Lisa McGiffert, director of Consumers Union's Safe Patient Project, told LA Times that the ASR and other all-metal devices caused serious health problems in thousands of patients. She said that this case highlights the importance of researching a medical device before having it implanted. "Too many patients go in blindly and don't ask enough questions about the manufacturer or what materials go into these medical devices," McGiffert said. "They are too trusting of the surgeon." McGiffert also told LA Times that this litigation is a reflection of lax regulations that allow such devices onto the market with minimal testing.
Following the outcry over the ASR and other all-metal devices, the U.S. Food and Drug Administration (FDA) is now trying to impose stricter regulations for metal hip makers. The agency has proposed that the devices go through premarket approval, rather than the 510(k) process; this would require manufacturers to conduct clinical tests for safety and efficacy before obtaining approval.
Parker Waichman LLP continues to offer free legal consultations to victims of metal-on-metal hip implant injuries. If you or a loved one experienced premature failure of your implant or other health problems associated with a metal-on-metal hip implant, please contact their office by visiting the firm's Defective Hip Implants page at yourlawyer.com. Free case evaluations are also available by calling 1 800 LAW INFO (1-800-529-4636).
Contact:
Parker Waichman LLP
Gary Falkowitz, Managing Attorney
(800) LAW-INFO
(800) 529-4636
http://www.yourlawyer.com