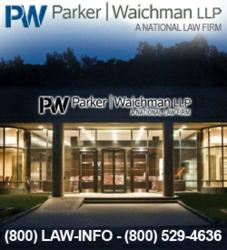 The lawsuit alleges that the Pinnacle is flawed because the metal-on-metal design causes the shedding of chromium and cobalt particles.
New York, New York (PRWEB) June 05, 2013
Parker Waichman LLP, a national law firm dedicated to protecting the rights of victims injured by defective medical devices, has filed a lawsuit on behalf of a woman implanted with two DePuy Pinnacle hips. The lawsuit was filed on March 25th in the U.S. District Court for the Northern District of Texas (Case No. 3:13-cv-01247-K) as part of the DePuy Pinnacle multidistrict litigation (MDL No. 3:11-md-02244). DePuy Orthopaedics, Inc. and Johnson & Johnson are the Defendants.
According to the Complaint, the Plaintiff was implanted with a Pinnacle hip on her left side in January 2007, and then had another Pinnacle hip implanted on her right side in December 2008. The lawsuit alleges that the implants caused complications, including extreme pain, weakness and elevated chromium and cobalt levels in the woman's bloodstream. The symptoms were said to have grown so severe that she needed to undergo a revision surgery to correct the problems. Allegedly, the Defendants were aware of the potential for these risks but failed to disclose them to the Plaintiff, her doctor or the public. The Plaintiff is suing for, among other things, pain and suffering, emotional distress and economic loss due to lost wages and medical expenses.
The lawsuit alleges that the Pinnacle is flawed because the metal-on-metal design causes the shedding of chromium and cobalt particles, which are then released into the body. On January 17 of this year, the U.S. Food and Drug Administration (FDA) issued a Safety Alert that acknowledged these risks, issuing new guidelines for all-metal hip patients. The agency advised that those with implants undergo physical exams, diagnostics imaging and metal-ion testing when necessary. In that same alert, the FDA also proposed new, stricter guidelines that would require manufacturers to prove that their devices are safe and effective through clinical testing; this method is referred to as "premarket approval." The current approval route, known as the 510(k), only requires device makers to show that their product is comparable to a previously approved device already on the market.
Parker Waichman LLP continues to offer free legal consultations to victims of DePuy Pinnacle and other metal-on-metal hip implant injuries. If you or a loved one have experienced premature failure of your implant, or other health problems associated with the Pinnacle or other metal-on-metal hip replacement device, please contact their office by visiting the firm's DePuy Pinnacle hip implant lawsuits page at yourlawyer.com. Free case evaluations are also available by calling 1 800 LAW INFO (1-800-529-4636).
Contact:
Parker Waichman LLP
Gary Falkowitz, Managing Attorney
(800) LAW-INFO
(800) 529-4636
http://www.yourlawyer.com