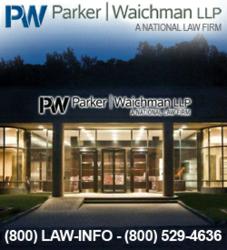 Safety concerns helped reduce the metal-on-metal hip implants from roughly 20% of the market in 2007 to less than 2% last year.
New York, New York (PRWEB) May 17, 2013
Parker Waichman LLP, a national law firm dedicated to protecting the rights of victims injured by defective medical devices, notes that Johnson & Johnson (J&J)'s DePuy Orthopaedics Inc. has said in a May 16, 2013, statement that it will stop selling some of its metal-on-metal and ceramic-on-metal hip replacement products; specifically, the metal liners in the Ultamet Metal-on-Metal Articulation and the Complete Ceramic-on-Metal Acetabular Hip System will no longer be available worldwide after Aug. 31, according to a May 17, 2013, Bloomberg report, which added that the DePuy unit will stop selling related products in 2014.
The effort is meant to pare down the company's metal hip implant product offering, it said in the release. The Pinnacle Cup all-metal hip implant will continue to be available, however.
The U.S. Food and Drug Administration (FDA)'s proposed regulatory change is another factor in the decision to discontinue Ultamet, in particular, the company added in its statement. The FDA announced in January plans to require all metal-on-metal hip implants cleared for release through the 510(k) process to now be approved through the Premarket Approval (PMA) process. Ultamet was cleared for sale through the 510(k) process in 2000, the company said. As the May 17, 2013, Bloomberg report noted, the 510(k) process is less extensive and allows manufacturers to compare their new offerings with similar products already on the market. The FDA now wants all-metal hip implants to undergo more rigorous study of the PMA process.
The reason for this is that questions of the safety of metal implants have been on the rise in recent years. Safety concerns helped reduce the metal-on-metal hip implants from roughly 20% of the market in 2007 to less than 2% last year, with total industry sales plunging 90% over the same period, according to the statement from J&J. The FDA issued a report on Jan. 18, 2013, in which it highlighted several possible adverse health reactions some patients could have to metal implanted in their body:

Loss or reduction of joint function.
Adverse tissue reaction.
Increased risk of premature device failure.
Infection.
"Metal implants have the potential to be quite dangerous and the FDA has picked up on this, which is why it is requiring more stringent testing for metal implants than the earlier 510(k) process," said Daniel C. Burke, Senior Litigation Counsel at Parker Waichman LLP. "We know that recipients of the Pinnacle metal-on-metal implant, many of whom are our clients, have suffered from a range of complications, including the need for a revision surgery."
Parker Waichman LLP filed dozens of lawsuits alleging that the DePuy Pinnacle hip implant is defective. The firm's most recent filing was on March 19, 2013 in the U.S. District Court for the Northern District of Texas, where it is one of many cases pending in the multidistrict litigation (MDL) entitled In Re: DePuy Orthopaedics, Inc., Pinnacle Hip Implant Products Liability Litigation (MDL No. 3:11-md-02244).
Parker Waichman LLP continues to offer free legal consultations to victims of DePuy Pinnacle and other metal-on-metal hip implant injuries. If you or a loved one experienced premature failure of your implant or other health problems associated with an all-metal DePuy Pinnacle Hip Implant or other metal-on-metal hip replacement device, please contact their office by visiting the firm's DePuy Pinnacle hip implant lawsuits page at yourlawyer.com. Free case evaluations are also available by calling 1 800 LAW INFO (1-800-529-4636).
Contact:
Parker Waichman LLP
Gary Falkowitz, Managing Attorney
(800) LAW-INFO
(800) 529-4636
http://www.yourlawyer.com