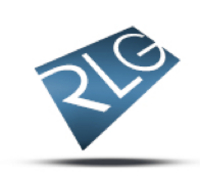 New York, NY (PRWEB) October 21, 2010
The Rottenstein Law Group is advising that the current DePuy hip replacement recall affects women more than men. To inform the public about the recall and legal options, the Rottenstein Law Group has established a comprehensive Web site at http://www.depuyhipreplacementlawsuit.com/.
In August, DePuy Orthopaedics announced a global hip replacement recall of two devices: the ASR Hip Resurfacing System and the ASR XL Acetabular System. Each unit replaces a worn or weakened part of the hip. Many orthopedic doctors believe that the units were poorly designed. The implants can generate debris from wear, causing inflammation and tissue damage in recipients. 93,000 persons worldwide had an ASR device implanted. A graphical "snapshot" of the DePuy hip replacement recall can be found at http://www.depuyhipreplacementlawsuit.com/case-snapshot.
DePuy, a Johnson & Johnson company, recalled its ASR devices globally after the National Joint Registry of England and Wales made public data showing that, within five years, about 12% of recipients of the hip resurfacing system and about 13% of recipients of the acetabular system needed corrective surgery. Women are more likely to need a second surgery than men. Yet, while data seem to indicate that women are at greater risk for early failure of a hip resurfacing device, according to a study performed at the University of Adelaide in Australia in 2009, a closer look at the data reveals that it is not the sex but the size of a recipient that determines how soon he or she will need a revision surgery. It happens that smaller recipients tend to be female.
Because joint implant components wear out over time, those who receive a replacement hip at a younger age will be more likely to require a revision procedure to replace the implant. A study presented at the 2010 annual meeting of the American Academy of Orthopaedic Surgeons projected, however, that persons younger than 65 could account for more than half of all hip replacement recipients as early as next year.
The recent DePuy hip replacement recall has spawned not only numerous lawsuits but also hundreds of Web sites targeted at those who might have been injured by the ASR devices and are considering legal action. Rochelle Rottenstein, principal of the Rottenstein Law Group, recommends that anyone searching online for a lawyer with whom to discuss the DePuy hip replacement recall read the fine print on a Web site, including any Terms of Use, Disclaimer, and/or Privacy Policy, before submitting any information. Otherwise, she says, the user risks not just agreeing to receive spam and having his or her time wasted while waiting for a case evaluation that might never take place, but also revealing information without the protection of any duty of confidentiality. Rottenstein recommends that those exploring their legal options with regard to the recalled DePuy implants visit only Web sites operated by actual law firms, such as the Rottenstein Law Group's DePuy Hip Replacement Lawsuit Web site at http://www.depuyhipreplacementlawsuit.com.
About THE ROTTENSTEIN LAW GROUP
The Rottenstein Law Group is a New York-based law firm that represents clients in mass tort actions. The firm was recently founded by Rochelle Rottenstein, who has more than two decades of experience as a lawyer, to represent clients in consumer product injury, mass tort, and class action lawsuits in a compassionate manner.
###