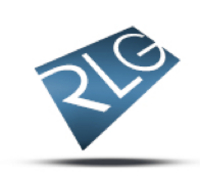 DePuy Orthopaedics has a history of not taking responsibility for its products.
New York, NY (PRWEB) October 25, 2010
The Rottenstein Law Group is advising those affected by the DePuy hip replacement recall to mitigate their damages rather than expect a windfall from litigation. The firm maintains a comprehensive informational Web site at http://www.depuyhipreplacementlawsuit.com.
Rochelle Rottenstein, principal of the Rottenstein Law Group, recommends that any recipient of a recalled replacement hip device manufactured by DePuy Orthopaedics do whatever he or she can to reduce the harm caused by the faulty, recalled implants. "Generally speaking, an injured party has a responsibility to take reasonable actions to minimize the effect of another's wrongdoing, what the law calls 'mitigation of damages.' In this case, that means speaking to a doctor as soon as possible. Putting off necessary treatment will not bring more compensation."
In August, DePuy Orthopaedics, a Johnson & Johnson company, announced a global hip replacement recall of two devices: the ASR Hip Resurfacing System and the ASR XL Acetabular System. Each unit replaces a worn or weakened part of the hip. Many orthopedic doctors believe that the units were poorly designed. The implants can generate debris from wear, causing inflammation and tissue damage in recipients. 93,000 persons worldwide had an ASR device implanted. A graphical "snapshot" of the DePuy hip replacement recall can be found at http://www.depuyhipreplacementlawsuit.com/case-snapshot.
"DePuy Orthopaedics has a history of not taking responsibility for its products," Rottenstein observed. "For example, even before this incident DePuy had concealed from consumers important information about a knee replacement product it manufactured. Now it has become evident that DePuy again put its profits before the safety of consumers. Hundreds of complaints were lodged with the U.S. Food and Drug Administration before DePuy company recalled the ASR systems."
Rottenstein advises any recipient of a recalled ASR device not only to consult a doctor immediately but also to "document every aspect of both your pain and your treatment. Keep your own notes, in addition to the notes your doctor will take. And do not give information to DePuy or sign any form giving DePuy permission to view your medical records, even if your doctor suggests that you do." Victims of DePuy's malfeasance might find their candid communications to DePuy used as admissions against them in court, warns Rottenstein. She notes that DePuy has no duty of confidentiality to people who call its "help line," for example, and is free to use any and all information obtained for the company's own benefit in litigation.
Rottenstein also recommends that anyone searching online for a lawyer with whom to discuss the DePuy hip replacement recall read the fine print on a Web site, including any Terms of Use, Disclaimer, and/or Privacy Policy, before submitting any information. Otherwise, she says, the user risks not just agreeing to receive spam and having his or her time wasted while waiting for a case evaluation that might never take place, but also revealing information without the protection of any duty of confidentiality. Rottenstein recommends that those exploring their legal options with regard to the recalled DePuy implants visit only Web sites operated by actual law firms, such as the Rottenstein Law Group's DePuy Hip Replacement Lawsuit Web site at http://www.depuyhipreplacementlawsuit.com.
About THE ROTTENSTEIN LAW GROUP
The Rottenstein Law Group is a New York-based law firm that represents clients in mass tort actions. The firm was recently founded by Rochelle Rottenstein, who has more than two decades of experience as a lawyer, to represent clients in consumer product injury, mass tort, and class action lawsuits in a compassionate manner.
# # #