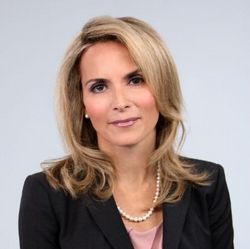 New York, NY (Vocus) November 8, 2010
According to materials provided by DePuy to recipients of the recently recalled ASR hip implant devices, DePuy expects doctors who perform services related to the recall to submit invoices to their patients' private insurers or Medicare. DePuy will then reimburse the third-party payors, the company has advised.
Rochelle Rottenstein, principal of the Rottenstein Law Group, suggests that such an arrangement, in conjunction with DePuy's ill-defined promise to reimburse 'reasonable and customary' out-of-pocket expenses, is something to be looked at very carefully by those whose DePuy hip implant products have been recalled and by their doctors and lawyers.
'DePuy does not intend to pay doctors or other medical service providers directly. Rather, DePuy intends to pay back insurers, after the insurers first pay the doctors and hospitals. This means that the medical professionals will be forced to accept the reduced insurance rates for the services they provide to the victims. Although doctors and hospitals agree to accept lower rates to participate in any given coverage plan, in these circumstances it seems plainly unfair to make them take reduced fees.'
Moreover, Rottenstein observes, it is by no means a certainty that any given request for reimbursement submitted to DePuy will be approved and honored. 'DePuy has stated that reimbursement is subject to completion and submission of documentation to DePuy, which will then confirm a victim's eligibility to be paid back. This would be troubling enough, but it's actually worse: DePuy will determine a victim's eligibility for reimbursement of costs in part based on whether that person has consented to provide DePuy x-rays, medical records, and any removed ASR device itself. DePuy expects its victims to send it the defective implants after revision surgery, and only then will DePuy evaluate the victim's eligibility to be reimbursed.'
This is nothing like the guarantee of payment for costs associated with the recall that DePuy publically promised, Rottenstein says. In addition, while DePuy has identified some of the criteria it will use to evaluate a person's eligibility for reimbursement, it has not made clear all of the criteria, leaving victims and their representatives to wonder whether DePuy will approve the request for reimbursement of any victim at all.
Even if DePuy does approve a request for reimbursement of the amounts paid by a private insurer or Medicare to a surgeon or hospital, however, according to Rottenstein there are substantial, significant administrative costs that will be borne by the insurers. These costs inevitably are passed along to the companies' insureds. 'DePuy has not promised to reimburse insurers the transactional costs of paying insured victims' claims and then being reimbursed,' says Rottenstein. 'The simple solution is to leave insurers out of the process entirely. DePuy should agree to be charged directly by doctors and hospitals and to pay the bills directly, promptly, and fully.'
The Rottenstein Law Group maintains a Web site providing comprehensive information about the DePuy hip replacement recall and victims' legal options at http://www.depuyhipreplacementlawsuit.com.
About The Rottenstein Law Group
The Rottenstein Law Group is a New York-based law firm that represents clients in mass tort actions. The firm was recently founded by Rochelle Rottenstein, who has more than two decades of experience as a lawyer, to represent clients in consumer product injury, mass tort, and class action lawsuits in a compassionate manner. http://www.rotlaw.com
###