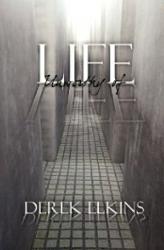 Holmen, Wisconsin (PRWEB) April 25, 2013
Author Derek Elkins newest book, "Life Unworthy of Life" has officially been released by Athanatos Publishing Group. "Life Unworthy of Life" was the winner of Athanatos Christian Ministries 2012 Christian Novel Contest.
The title of the book is drawn from the title of another book, "Allowing the Destruction of Life Unworthy of Life." Written in 1920 by two German professors, the book laid the legal and ethical foundations for the view that not only did people have the right to end their lives, but sometimes people had the duty to end other people's lives.
Life Unworthy of Life is a fictional account that examines one of Hitler's pet projects, the T4 Program. Before there was the Holocaust, there was the Action T4 program. This program quietly shipped disabled and mentally ill people of all ages to locations in Germany in attempt to 'sanitize' the German race. Such medical procedures need doctors; enter Dr. Viktor Gottlieb, an idealistic young doctor who finds himself practicing medicine in a way he had never anticipated. In this fictional portrayal of some of humanity's darkest days, award-winning author Derek Elkins raises questions about just how far we've left the concept of 'life unworthy of life' behind.
Life Unworthy of Life is available from Amazon and Barnes & Noble.
Derek Elkins can be reached through the publisher at director(at)athanatosministries(dot)org.