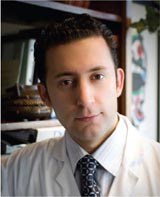 Los Angeles, CA (PRWEB) August 09, 2013
Dr. Peyman Ghasri, renowned Los Angeles dermatologist, is now offering a special deal for Dysport and Radiesse. Candidates for the procedures can get $150 off the combination of Dysport and Radiesse. Dysport and Radiesse can be used separately or combined for facial rejuvenation.
Dysport is an injectable treatment that can be used to improve the appearance of moderate to severe facial lines. Dr. Ghasri, Los Angeles skin doctor, can use a single injection in several locations around the eyebrows to block the nerve signals that cause facial muscle contractions, which are responsible for frown lines. Dysport has been used globally for more than two decades and has been approved in the United States for cosmetic purposes for more than a decade.
One of the best dermatologists in Los Angeles, Dr. Ghasri, can use Radiesse to restore lost facial volume. Thinning facial skin can lose its natural elasticity and volume, which results in an aged appearance. Skin may look lax and develop wrinkles and fine lines. Radiesse is a facial filler that is designed to stimulate collagen production and restore natural facial volume. Results are immediate and can last longer than a year.
Other medical and cosmetic dermatologic treatments are also available. Dr. Ghasri offers Botox for migraines and treatments for eczema, warts, excessive sweating, skin cancer and hair loss. He also offers treatments for scars, spider veins, fine lines, age spots, birth marks, broken blood vessels and aging skin.
About Dr. Peyman Ghasri, Dermatologist Los Angeles
A San Fernando Valley native, Dr. Peyman Ghasri graduated magna cum laude from UCLA and received several awards and merit scholarships. He maintained a flawless academic record and graduated among the top of his class at UC Irvine School of Medicine, which he attended with a full scholarship. Dr. Ghasri completed training in general and plastic surgery at UCLA and completed his dermatology residency at UC Irvine. Today, he continues to be active in research in the fields of cosmetic, medical and surgical dermatology, and he regularly lectures at various national and international meetings, including the American Society for Laser Medicine and Surgery. His research has been published extensively, and he has been featured in "COSMed" and on NBC News.
Press Release Submitted by AvitalWeb.com
Kevin Neman
(818) 205-9300