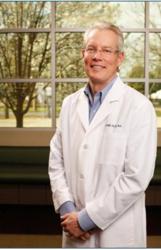 "The holidays are the busiest time of the year for most people, especially women, and we want to offer a forum to relax and do something for themselves," comments Dr. Plott
Keller, Texas (PRWEB) November 27, 2012
Believing holiday preparations should begin with yourself, Dermatology Alliance-Keller is hosting its final cosmetic event of the year on Tuesday, December 4, 5:30 p.m. to 8:00 p.m., at its office in Keller, Texas. Open to the public, the after-hours event will provide free cosmetic consultations and skin care information aimed at helping each attendee look their best this holiday season. In addition, Dysport injections will be given at a $50 discount by Dr. Todd Plott, founder of Dermatology Alliance-Keller, during that evening only.
The "Holiday Showcase" is an opportunity to meet several experts in cosmetics, dermal fillers, sunscreen, and skin regeneration in a fun, casual setting. A make-up artist from Jane Iredale Cosmetics will give "mini-makeovers" and demonstrations on camouflage techniques for various skin conditions. Special packages and free gifts with purchase will be available from Jane Iredale Mineral Cosmetics, SkinMedica Skincare, NutraLuxeLash Products, and EltaMD Suncare. Complimentary hors d'oeuvres and sweets will be served.
"The holidays are the busiest time of the year for most people, especially women, and we want to offer a forum to relax and do something for themselves," comments Dr. Plott, noting this is the fourth cosmetic event at the Keller dermatology practice and more are planned for 2013. "This is an excellent way to demonstrate our cosmetic services and products, as well as provide educational information and answer questions."
There is no cost to attend the open house. Consultations are limited and by appointment only. Please R.S.V.P. by Monday, December 3 to 817-431-6555. Dermatology Alliance-Keller is located at 12469 Timberland Blvd, suite 501, Keller, TX 76244.
About Dermatology Alliance- Keller
Dr. Todd Plott opened Dermatology Alliance-Keller in May 2011 as a full service dermatology practice specializing in acne treatment, skin diseases and cosmetic correction of aging skin. Since entering private practice in the Dallas Fort Worth area in 2008, Dr. Plott married Dr. Angela Bowers-Plott, founder of Southlake Dermatology, and the two practices work closely together to provide the most advanced dermatology treatments and products to patients throughout Northeast Tarrant County. For more information, go to http://www.dermatologyalliancekeller.com.