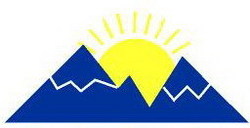 It's going to be a great relationship all winter long and through 2010.
Windsor Locks, CT (PRWEB) October 30, 2008
Dermatone Laboratories, Inc., one of the leading sunscreen companies in the sport retail market, has become the official sunscreen and frostbite protection licensee for the U.S. Ski Team & U.S. Snowboarding. Dermatone will be the exclusive sunscreen of the athletes from now through the 2010 Winter Olympics in Vancouver.
When founded in1981, Dermatone developed the first product to provide cold weather protection along with sunscreen. A two-year clinical study by the Army Research Institute of Environmental Medicine concluded that Dermatone protects exposed skin two times longer against frostbite than any other product tested. Winter sports enthusiasts have been saving their skin for years from windburn, frostbite and sunburn with Dermatone's cold weather protection products.
"Dermatone has skin care experience for the various elements our athletes face and it is a welcomed addition to the Team," said Ted Morris, vice president of sales and marketing for the Team. "It's going to be a great relationship all winter long and through 2010."
As part of the partnership, Dermatone will participate in the sponsor village sampling product at U.S. Ski Team events as well as incorporate the Team logos on the pocket sized mini tin of skin protection balm with Z-Cote, SPF 30 as well as other various products. While the little blue tins will travel the world with the U.S. athletes, winter sports enthusiasts can purchase Dermatone for themselves at many local ski shops and nationally at many major sporting good chains such as Eastern Mountain Sports, L.L. Bean and REI.
"We are so excited for this partnership with the U.S. Ski Team and U.S. Snowboarding since our cold weather protection is what really separates Dermatone from other sunscreens," commented Carin Yates, Marketing Manager for Dermatone. "Our first sales in 1981 were in the cold New England markets and soon we began popping up in ski resorts across the country. Almost everyone recognizes the little blue Dermatone tin and when the temperatures dip and wind picks up it is a "must have." As a former ski racer, I always had a tin or tube of Dermatone in my pocket since racing primarily in Vermont meant that most of my days on the mountain were in below freezing temperatures. It was the only thing that would allow me to stay out longer and train."
About Dermatone:
Dermatone was founded in 1981 by Ric Nelson. Ric has worked for 50 years in the field of skin preparations including health and beauty products with P&G, Colgate- Palmolive, Chesebrough-Ponds, and Dermatone. In 1981, he introduced Dermatone in a three-town test in New England. Since then Dermatone has created all its sun and cold weather protection products specifically for the outdoor enthusiast. It is the only company to offer a truly complete line of sun and cold weather protection products including lip balms, 100% water free ointments in tins, lotions and creams, all natural insect repellents, and even a spray for those with balding and/or thinning hair
Dermatone is marketed to sport retailers and is widely available in outdoor, skiing, fishing, kayaking/rafting, golfing, and surfing retail shops in the USA. Dermatone is also sold in Canada, England, Scotland, Japan, Korea, Bermuda, New Zealand, Norway, and Sweden. For more information about Dermatone, visit http://www.dermatone.com.
About the U.S. Ski Team and U.S. Snowboarding:
The U.S. Ski Team and U.S. Snowboarding are governed by the U.S. Ski and Snowboard Association, the national Olympic organization for skiing and snowboarding. The century old organization manages year-round nationwide development and elite programs, including the national teams, in six distinctly different Olympic sports: alpine, cross country, freestyle, nordic combined, ski jumping and snowboarding, as well as two Paralympic sports - disabled alpine and disabled cross country. USSA is based in Park City, Utah. For more information about the Teams, visit http://www.usskiteam.com or http://www.ussnowboarding.com.
###