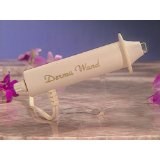 t is a very exciting time to be able to enter into the Canadian market and continue to build upon our success with the DermaWand in the United States and internationally."
Wayne,PA (PRWEB) February 20, 2014
DermaWand is pleased to announce that Canadians will now be able to purchase and enjoy the Derma Wand and DermaVitál skin care products, as the company is expanding into the Canadian market. To date, over 2 million DermaWands have been sold and enjoyed worldwide.
Derma Wand is a small, hand held beauty tool that stimulates the skin with massaging radio frequency waves. The product allows the user to manage visible signs of aging, soften the appearance of wrinkles and fine lines, as well as improve overall skin tone and texture. The DermaVitál product line consists of pre-face, cleansers, moisturizers, hydrators, and skin repairing cream.
Richard Ransom, President of International Commercial Television Inc., owners of DermaWand stated, "It is a very exciting time to be able to enter into the Canadian market and continue to build upon our success with the DermaWand in the United States and internationally." Ransom continued that he was thrilled to develop the DermaWand brand around the globe and that additional growth was on the horizon.
This shift into the Canadian market is a reflection of DermaWand's success and progression, as the company recently announced a new partnership with Inova, the leader in direct response television for Mexico, back in December 2013. This exclusive distribution agreement will bring the DermaWand and DermaVitál products to Mexican consumers. Since October 2013, DermaWand has shipped over 50,000 units to Mexico.
Consumer reviews state that the DermaWand's micro impulses help tighten and tone facial muscles. Users also write that the micro pulsing action creates a massage effect and massage assists in bringing fresh blood, oxygen and essential nutrients to the skin's surface; which in turn helps to plump out the appearance of fine lines and wrinkles.
DermaWand users review that consistent use of DermaWand 3 minutes twice a day can provide the following benefits:

Reduce fine lines and wrinkles and aid in eliminating their appearance
Firm and tone sagging skin
Brighten and restore dull skin
Reduce large pores
Eliminate the appearance of bags and puffiness beneath the eyes
Plump lips and eliminate the appearance of lip lines
Dermawand invites interested consumers to read how the innovative tool works here: