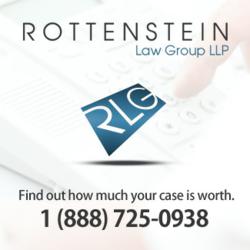 Some side effects don't show up until later in the lives of so-called DES children and grandchildren.
(PRWEB) May 31, 2013
Diethylstilbestrol (DES), a synthetic hormone previously manufactured by several companies and formerly prescribed to pregnant women to prevent miscarriages and premature births, could potentially cause cancer in those women's children. The Rottenstein Law Group LLP acknowledges a Centers for Disease Control report of the struggles of "DES Daughters" with a series of life-threatening cancers related to their mother's use of the drug while pregnant. The firm maintains a DES Cancer Lawsuit Center at http://www.descancerlawsuit.com that features more details about lawsuits and the side effects of the drug.
The CDC report* notes ongoing research into the manifestation of "clear cell adenocarcinoma, structural abnormalities in the reproductive organs, infertility and pregnancy complications."
Rottenstein Law Group LLP Principal Rochelle Rottenstein comments on the research and how it relates to the communication she has received from those looking to file DES lawsuits.
"The first DES cancer lawsuits began as far back as the 1970s, but recently there have been more suits filed because of the drug's serious alleged lifelong side effects," Rottenstein said. "Some side effects don't show up until later in the lives of so-called DES children and grandchildren."
DES was prescribed to more than 10 million women from the 1940s to the 1970s to prevent miscarriages and premature births. Use of the drug by pregnant mothers allegedly led to their children experiencing cancer, infertility, and pregnancy difficulties, according to the National Cancer Institute.**
In 2013 about 51 women have filed suits in Boston against a dozen manufacturers or marketers of the drug, according to the Associated Press.*** One lawsuit was settled in January 2013 after a day at trial (1:11-cv-10152-MBB in the U.S. District Court for the District of Massachusetts).
The Rottenstein Law Group LLP encourages those who believe they have suffered DES side effects to visit its page dedicated to providing information about the DES link to certain types of cancers reportedly related to a pregnant woman's use of the drug.
*cdc.gov/des/consumers/about/concerns_daughters.html
**cancer.gov/cancertopics/factsheet/Risk/DES
***sentinelandenterprise.com/breakingnews/ci_22341598/ap-settlement-reached-mass-lawsuit-pregnancy-drug (January 2013)
For the latest news on defective medications and medical devices and related lawsuits, visit the Rottenstein Law Group LLP's Injury Lawyer Newswire at injurylawyernewswire.com. Readers can subscribe to the news site's stories and videos to stay on top of personal injury news.
About THE ROTTENSTEIN LAW GROUP LLP
The Rottenstein Law Group LLP is a New York-based firm that represents clients nationwide in mass tort actions. The firm was founded by Rochelle Rottenstein, who has more than two decades of experience as a lawyer, to represent clients hurt by defective medical devices and medications. (Attorney advertising. Prior results do not guarantee a similar outcome.)
Contact:
The Rottenstein Law Group LLP
Rochelle Rottenstein, Esq.
321 W. 44th Street
# 804
New York NY 10036
(212) 933-9500 (office phone)
(212) 933-9980 (facsimile)
rochelle (at) rotlaw (dot) com
###