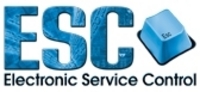 I think it's our best version release to date. There have been many modifications to the software based on the business flow needs of our customers.
Fort Myers, FL (PRWEB) September 9, 2010
dESCO, LLC announced the release of Version 11 of its flagship product, Electronic Service Control. The service management and dispatching software underwent dramatic enhancements to its customer qualification and dispatching screens as well as to the sales quoting and invoicing modules.
Dean Schreiner, president of dESCO, described this version release saying, "I think it's our best version release to date. There have been many modifications to the software based on the business flow needs of our customers. We modified our input screens to match those needs. The entire workflow from a quote, to a dispatch, to an invoice has been greatly improved, therefore reducing effort."
Schreiner said, "Our customers are going to be excited about this release for a variety of reasons: one being the ability to customize the layout of information on their Customer Qualification screen." In version 11 of ESC, each user is able to have a Customer Qualification screen customized to their preferences. This lets users configure their screens to present the most important customer information in the order they need. There are also a number of preprogrammed layout templates included.
This version is the first with a separate quoting module. Schreiner said there have been several enhancements to the software's capabilities to accompany the separate quoting system. ESC Version 11 now gives users the ability to save and modify quote and invoice templates, making repetitive quotes and invoices less tedious. This can dramatically reduce the time companies spend creating common invoices involving many line items.
The new quoting module is also designed to be a management tool. Schreiner said, "The Quotes Report lets users quickly track the accepted rates on the quotes they send out. This also greatly enhances the way to track technicians' recommendations to their customers as well as their closing rates."
The software has also undergone changes from a technical stand point. Schreiner said, "The changes to the source code from Visual Basic 6 to .NET have given us more flexibility and power on the development side. These technical changes give users the ability to take advantage of 64 bit processing, Windows 7 technologies, and multi-threaded processing, which allow the software to work even faster."
Each new version release of ESC follows a Beta testing period, where a select group of dESCO's customers use the new software version to run their service businesses, giving feedback to dESCO's developers along the way. Vice President of Operations Eric Rausin said, "Once we get to the point where we feel the software has been well tested in house, that's when we send it out to our Beta testers."
Rausin said, "The Beta testers will try things that we never thought of, and sometimes customers have different hardware and software configurations. We have to make sure it works in all environments. We got a lot of feedback on the Beta release, and now everything is ready and feels really good. We put in many of the features that customers have been requesting for a long time."
Rausin said this Beta testing period was longer than usual and that there were more Beta testers than ever before. This allowed more time for dESCO's support team to do extensive written and video documentation of the new release on the ESC support website. "We have the tools we need to do a mass upgrade," Rausin said. "We're initially rolling Version 11 out to about 2,800 customers. We'll then be sending it out to the rest shortly afterwards."
Schreiner said, "The overall response to this release from our Beta testers in the field was a resounding thumbs-up."
A full report of the updates of Version 11 of ESC is available on the ESC Blog.
dESCO, LLC develops innovative service management and dispatching software for small and medium sized businesses. dESCO serves more than 30 service verticals and has more than 20,000 active users of its flagship product, Electronic Service Control "ESC". ESC streamlines the workflow of service companies by helping them take service calls, schedule technicians, manage service contracts, manage inventory, track equipment, and more.
###