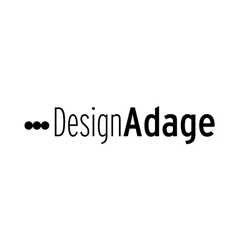 Como, Italy (PRWEB) September 06, 2014
Today, A' Design Award & Competition announced a new online platform called Design Adage where visitors can enter and share their quotes on design. The Design Adage platform invites designers, editors, design enthusiasts, innovators and authors worldwide to submit their best quotes on design.
The very best design quotes are displayed on the Design Adage homepage, and authors who provide the greatest design quotes are given a complimentary nomination ticket to enter their works to the international A' Design Award & Competition.
Unlike other websites which publish only design quotes, the Design Adage webpage asks authors to submit explanations of their quotes. This simple property of the Design Adage website enables design enthusiasts, editors and design lovers to have a better understanding of how designers think and reflect.
Design Adage platform not only includes design quotes but also other literature on design, for example some authors prefer to submit proverbs, mottos, epigrams, as well as haikus and aphorisms on design.
To learn more about the Design Adage platform, to submit a quote on good design or to read design quotes, interested parties should visit http://www.designadage.com
About A' Design Award & Competition
The A' Design Award & Competition is an international design accolade that aims to create a global understanding of design by highlighting greatest design products and projects from across the globe. The ultimate aim of the A' Design Award is to push designers, artists and architects worldwide to come up with superior products and projects that benefit society.To learn more about the A' Design Awards, visit http://www.whatisadesignaward.com