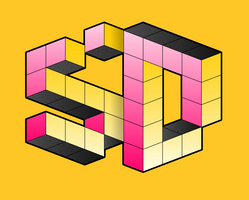 The culture of design is being redefined
Long Beach, Calif. (Vocus) September 26, 2008
Against a backdrop of rapidly emerging technologies in design for narrative media, ''5D: The Future of Immersive Design Conference'' will bring together many of the most innovative and influential voices in interactive media, architecture, film, television and animation, in Long Beach on October 4th and 5th.
Produced by the Art Directors Guild (ADG) and the University Art Museum of California State University at Long Beach (CSULB), this first-ever conference takes place on the CSULB campus, with Autodesk as the presenting sponsor. In addition to a full complement of panel sessions including such visionary speakers as director Gore Verbinski (Pirates of the Caribbean); Mike Benson, executive vice president marketing, ABC Entertainment; Paola Antonelli, design curator, The Museum of Modern Art; John Tarnoff, DreamWorks Animation; and production designer Rick Carter (War of the Worlds, Avatar), attendees will experience the very latest on the impact of immersive design through sponsored workshops, custom designed by leading companies in the content and technology fields including DreamWorks Animation, ILM, OTC Productions, and Walt Disney Imagineering.
On Sunday at 10 a.m., Autodesk will host ''The Evolution of Expression: An Exploration of the Impact of Technology on the Art and Science of Storytelling.'' In this interactive and energetic workshop, a panel of industry experts will strive to uncover many of the deep connections between technology and narrative by visualizing the vast history of design from its earliest roots to today's cutting edge trends like the advent of virtual movie making.
Two workshop sessions will address Visualization -- one sponsored by Animation World Network, the other by the ASC/ADG/VES Joint Previs Committee, which will include reports on its findings. Hosted by VFXWorld editor Bill Desowitz, the AWN session at 1 p.m. on Saturday -- ''Pervasive Previs - How to Achieve More Immersive Visualization'' -- will enlist a diverse panel of filmmakers as they discuss the explosion of previs as a central tool of non-linear workflow. Moderated by co- chair David Morin, the ASC/ADG/VES Previs Committee session at 3:30 p.m. on Saturday -- ''Previs in Hollywood: Past, Present, Future'' -- will feature an open discussion and brainstorm session of current and future visualization practice with some of the leading previs users and creators in the industry.
"The culture of design is being redefined," said Alex McDowell, co-founder of 5D and head of the Art Directors Guild Technology Committee. "This groundbreaking international conference explores the profound impact of rapidly changing technologies in design for narrative media -- film and television, game design, animation, interactive media, architecture and environment -- for artists, designers, scholars, educators, and students. Our definition of narrative media is shifting dramatically as traditional storytelling disciplines expand and converge. A new breed of designer is emerging who can flow freely between the real and the virtual -- between media and across cultures."
Tickets are available online only at http://www.5dconference.com, through September 26. Attendees may also register onsite at no additional cost. Pricing has been established to encourage academic and professional participation through special rates, with the current early bird pricing of $225 for a full professional pass available until the event opens on October 4. For more information on special rates, contact Rachel Ramirez at 714-374-1140 (Rachel.ramirez @ pexcelp.com).
Workshops Across the Spectrum
In addition to these three workshops, attendees can select from among four others:

DreamWorks Animation: "Computer Generated Character Creation - Emergent Design Paradigms.'' Leading artists from "Kung Fu Panda" and "Monsters vs. Aliens" will deconstruct the process of designing and executing the principal and subsidiary characters for these two very different animated films. The workshop convenes at 3:30 p.m. on Saturday.
OTC Productions: ''Trends in Digital Asset and Production Management Systems.'' This workshop, which begins at 10 a.m. on Saturday, will present the future of digital asset management and how web-based tools can reduce costs, increase quality and enhance management of the production process.
Walt Disney Imagineering: ''Enter the Sandbox: Creating Immersive Worlds Both Real and Imagined.'' The panel of Imagineers will discuss the principles, trends, tools and skill sets that they are using to turn the next generation of "Disney Magic" into reality. The workshop will be held at 1 p.m. on Saturday.
ILM: ''Design and Visualization for the Virtual Sound Stage.'' Topics include vfx art direction, creature/character design, set extension, and how it is all influenced by ILM's photomodelling, mocap, previs and virtual camera systems. Also, how to maintain aesthetic continuity in post-production. The ILM workshop is scheduled for 10 a.m. on Saturday.
M.I.T.'s Henry Jenkins to Keynote
M.I.T.'s Henry Jenkins, one of the most influential film and media analysts in the world, will deliver the keynote address -- ''What Designers Need to Know About Transmedia Entertainment'' -- on Saturday at 8:30 a.m. This topic challenges designers to develop a better understanding of how fans and other consumers build upon, expand and enrich their fictional worlds. Jenkins is the author and/or editor of nine books on various aspects of media and popular culture, most recently the highly acclaimed ''Convergence Culture: Where Old and New Media Collide,'' which examines contemporary trends in the entertainment industry, online culture and audience participation.
About the Art Directors Guild
The Art Directors Guild & Scenic, Title and Graphic Artists (Local 800 of the International Alliance of Theatrical Stage Employees, IATSE) represents 1,600 members who work throughout the United States, Canada and the rest of the world as Production Designers, Art Directors, Assistant Art Directors and Scenic, Title and Graphic Artists in Film, Television and Theater. The ADG Technology Committee has, since its inception two years ago, striven to inform its members, related guilds and students on the rapidly expanding uses of new technology tools and the new central role of design in the future of narrative media.
For more information, contact:
Lindajo Loftus
Vice President
Murray Weissman & Associates
Tel: 818-760-8995
Fax: 818-760-4847
Email: lindajo@publicity4all.com
Jen Coyne-Hoerle
Murray Weissman & Associates
Tel: 818-760-8995
Cell: 310-779-9934
Fax: 818-760-4847
jen@publicity4all.com
Ken Greenberg
Edge Communications, Inc.
Tel: 818-990-5001
Fax: 818-990-5016
ken@edgecommunicationsinc.com
# # #