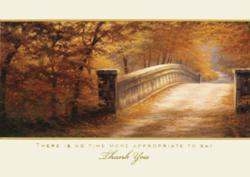 Sending Thanksgiving cards totally makes sense in that they will arrive ahead of the onslaught of Christmas cards and the recipients will have more time to take notice.
Oak Hill, VA (PRWEB) October 20, 2011
While Christmas is considered by most to be the biggest holiday in the fall, resulting in many Christmas cards being sent to family, friends, and clients, Design Crafters states that Thanksgiving is actually the most widely celebrated, and they recommend sending Thanksgiving cards. Even those who may not celebrate the religious holidays seem to celebrate Thanksgiving. Sending Thanksgiving cards, they state, seems to make a lot of sense, considering the fact that the celebration of Thanksgiving crosses all cultural barriers.
For those who like to send holiday cards, and want to make sure that their cards are noticed, Design Crafters recommends sending Thanksgiving cards which have a unique value of their own. Since Thanksgiving is exactly one month before Christmas, they would arrive to their recipients ahead of all the other Christmas cards. This would allow them to stand out instead of possibly being lost in a stack of mail that invariably comes in droves, just before Christmas. Design Crafters is offering a 5% discount until 10/31. Just use coupon code: DCPRT52
According to Debby Sibert, spokesperson for Design Crafters, "It totally makes sense to send Thanksgiving holiday cards in the place of Christmas cards for two reasons, first of all most people send Christmas cards which will arrive in mid-to-late December. Thanksgiving cards arrive in mid-to-late November, so they will arrive ahead of all the Christmas and Hanukkah cards. The recipients will have more time to take notice and leisurely read the thoughtful sentiments of thanks and appreciation for their patronage and/or friendship. These cards don't get lost in the stack of other cards that arrive just before Christmas. Another reason to choose Thanksgiving cards as the holiday card of choice is that they are very generic in nature. There are no religious overtones that many Christmas cards portray. If someone is concerned about the message they are sending, certainly no one can be offended by words of thanks and appreciation."
Design Crafters is an online company, which has been providing online cards on various religious and non-religious themes since 1996, and are offering a whole new selection of Thanksgiving Cards this season. With well over 1800 holiday cards in all on their website, Design Crafters has 64 different Thanksgiving cards to offer this year. The designs range from autumn leaves to motifs of bounty and American pride, as well as funny cards. Cards made out of recyclable papers are also available. There are a wide variety of new cards designed with contemporary themes as well as a range of traditional motifs as well.
Design Crafters has been serving the online community since 1996 providing personalized Thanksgiving cards as well as other holiday cards and takes great pride in offering a whole new selection and variety suitable for business or personal use. This year being the 10th anniversary of the 911 attack on the USA, Design Crafters has added some new patriotic Thanksgiving cards, and for those with a sense of humor – wanting to keep it light, they must check out the newly added humorous Thanksgiving card.
###