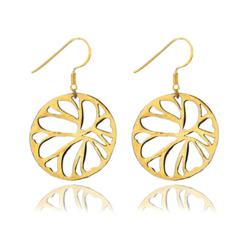 The reaction has been superb and the collection has already made waves in the market, proving highly popular with customers.
London, England (PRWEB) June 30, 2011
British Designer Jewellery Brand Mishca Jewels London is proud to announce the launch of its Rococo Collection, featuring stunning and unique high-end fashion jewellery pieces. The Rococo Collection is characterized by fancy chains and delicate and ornate designs, taking its inspiration from 18th century French Rococo art and architecture. Full of artistic expression, the collection unravels the importance of the nature and beauty which this period captures.
Crafted from Sterling Silver and Gold Vermeil adorned with the finest semi-precious gemstones, all jewellery pieces in the Rococo Collection stay true to the creativity and innovation which is intrinsic to the brand culture and mission. The invigorating new collection of luxury fashion jewellery features inspiring designer jewellery pieces perfect for the independent woman who strives to differ.
Mishca founder comments "Our new collection is aimed at embodying history and lavish intricacy into the jewellery, as well as providing a unique and feminine offering to the modern woman. The reaction has been superb and the collection has already made waves in the market, proving highly popular with customers." Price points for the collection start from £50 and it includes a range of designer necklaces, bracelets and earrings.
Mishca has enjoyed relentless success in 2011 with its increasing portfolio of stockists and proud celebrity following, including the likes of singers Pixie Lott, Kimberley Walsh and celebrity psychologist Dr. Linda Papadopoulos to mention a few. The jewellery has also been featured at glamorous fashion events and on television shows, including Fashion TV, GMTV, The BBC, ITV and Channel 5.
Mishca offers a wide range of designer jewellery, including necklaces, bracelets, earrings and rings. If you are looking for a unique and elegant piece of designer jewellery, visit Mishca Jewels online at mishca.co.uk. All jewellery comes wrapped in beautiful branded Mishca gift boxes with next day UK delivery and Fast International Delivery.
For further information, feel free to contact Mishca:
Website: http://www.mishca.co.uk
Contact Telephone: +44 (0)20 7193 1995
Mishca is the UK's Online Designer Jewellery Boutique. Our collection of chic, exclusive and classic designs of sterling silver and gold vermeil adorned with a flamboyant use of semi-precious gemstones, and pearls boasts superior craftsmanship that guarantees excellence.
###