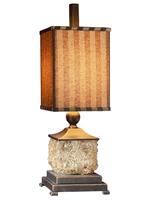 (PRWEB) June 29, 2013
Renowned luxury home decor accessories retailer WorldToHome.Com has started this summer with a whirlwind of new products. Three popular categories (decorative mirrors, accent lamps, and bookends) have been updated with new products in a wide spectrum of styles, colors, materials and uses. The designer lamps and wall antique mirrors are available in wood, metal, glass, porcelain, etc, and come in antique, gold, black, white, bronze colors for their various framed mirrors and table lamps. WorldToHome has made it easier than ever to decorate a home with the finest quality unique home decor.
A fine framed mirror is a staple in any home, and may serve both a utilitarian and decorative purpose. As with any noteworthy decoration, choices of wall mirror says a lot about a person. New categories of framed antique mirrors for sale include precious metals (gold, silver, bronze and copper mirrors) and new shapes (rectangular, circular, beveled and oval mirrors). Every style and preference can be found to ensure a home has a personal touch. Each decorative large wall mirror is designed with the finest materials and will add an elegant touch to any room.
No home or office is complete without a designer table lamp to illuminate a desk while working. WorldToHome's new decorative designer lamps give the utility of a quality light source and the beautiful artistic touch of decorative home decor. Similar to the new decorative mirrors, added categories of antique table designer lamps for sale include precious metals (gold and bronze lamps), new materials (ceramic lamps, porcelain lamps, glass lamps, and wood lamps) as well as new styles (hurricane, round, oval, and accent lamps). Designer lamps are sure to stand out on a desk or end table as testaments to a persons stylistic preference.
Book collections are prized by their owners and are often taken care of with the utmost care. No library would be complete without a set of decorative unique bookends to ensure proper order on bookshelves. A good set of decorative bookends says as much about their owner as the books do, WorldToHome.com now has a larger supply than ever of fantastic new animal bookends, marble bookends, antique bookends, and decorative bookends. Bookend materials range from ceramic, stone, marble and pewter. The styles also range from elephant bookends, frog, eagle, nautical, and fleur de lis. World To Home's elegant bookends also make fantastic gifts for any book lovers.
About World To Home.com:
WorldToHome.com is the premier retailer of fine luxury home decor accents, accessories and furniture. With thousands of unique home decor accessories, World To Home brings the worlds home decor products to your doorstep. Featured products include Mova Globe, lighted willow branch lights, reproduction antique phones for sale, metal wine bottle wine caddies, birdhouse mansions, and more. For more information visit WorldToHome.com.