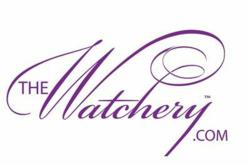 The Watchery is excited to have been one of the top shopping destinations for Mother's Day. There were, of course, a lot of last-minute orders, but customers were relieved to find 2-day shipping for only $5.
New York, New York (PRWEB) May 17, 2012
The Watchery is the leading high-end online retailer of luxury watches, and believes that quality shouldn't have to cost a fortune. Yesterday was the final day for all Mother's Day sales. For the last few weeks, The Watchery has allowed shoppers to access its largest inventory of luxury brand watches for unbeatable prices. In connection with Mother's Day, The Watchery also hosted several sales events, such as the launch of last week's mega sale offering designer watches for under $250. Some of the luxury brand watches included in the sale came from Invicta, Stuhrling, Swiss Legend, Lucien Piccard, Movado watches and Uboat.
Indeed, The Watchery hand-selected the entire collection on women's watches discounted for Mother's Day in order to offer every style that every mom could ever want. No matter the taste, budget, or cost there was a watch for every shopper, making gift buying as stress-free as possible. The pressure to find a great gift can be immense and TheWatchery.com knows its shoppers seek an easy watch-shopping experience.
As such, the leading luxury watch website refined the filters to aid in searches by dial color, brand, price, movement type and case width. Some of the most frequently searched for brands during the sale included TAG Heuer, Invicta, Activa, Glam Rock, Bulova, Stuhrling, Swiss Legend, Lucien Piccard, Movado watches and UBoat. Moms around the nation unwrapped beautiful luxury brand watches (even if is a few days late).
Furthermore, this past last-chance weekend, The Watchery made every effort to impress and announced a Designer Watches Under $250 sale. Shoppers found the designer watch styles mom was asking for at prices that didn't break the bank. This sale included an extensive inventory of women's designer watches and even some men's watches too to accommodate fashion-forward moms who have embraced the oversized watch trend. From classic stainless steel styles to the perfect summer trends like neon colored bands popular men's and women's designer brand names like, Swiss Legend, Bulova, Rotary, Gucci, Swiss Army, Invicta, Christian Bernard, and Lancaster were offered at $250 or less. Too tempting for shoppers looking to purchase the perfect women's designer watch for Mom, who could not resist taking advantage of the savings, too. The sale will now last through Wednesday, May 16.
The Watchery is the shopping destination which makes it clear that quality does not have to cost a fortune. The top retailer strives to deliver the top customer service in discount luxury brand watches. Every purchase receives a 100% satisfaction guarantee, 30-day money back guarantee and free shipping on all domestic purchases.
In order to learn more about The Watchery, visit their website and blog for daily updates and announcements from the industry leader.
About The Watchery
The Watchery is a leading online shopping destination for consumers of luxury brand watches and designer watches at the best prices on the web. The Watchery prides itself on offering its customers the broadest range of name brand men's watches and ladies watches at the lowest prices anywhere. From Invicta to Movado to Swiss Legend, there are over 60 watch brands at up to 80% off retail prices. Constant and consistent positive reviews are available on the website.
They offer:

Free Shipping on all domestic orders
100% Satisfaction Guarantee
Low Price Guarantee
30-Day Money Back Guarantee
To get the latest buzz and inside scoop, visit and follow The Watchery on Facebook and Twitter.