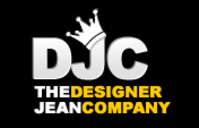 Scottsdale, AZ (PRWEB) April 14, 2009
The Designer Jean Company (DJC) is hosting a 2-day launch party during which a portion of all proceeds will benefit women's shelters. On Friday, April 17th and Saturday, April 18th, DJC will offer the first 100 pairs of designer jeans sold at 25% off their already ridiculous prices during the first-ever Fashion Happy Hour! This means that from 5:00pm - 6:00pm PST each night during this launch event, those able to be online at thedesignerjeancompany.com will have access to designer jeans brands like True Religion, Joes, James, Red Engine, Paper Denim, Antik, Taverniti, J Brand, Chip and Pepper, Elvis and more for as low as $58! 25% off prices that are already 40-70% below retail will make the Fashion Happy Hour prices some of the lowest available ever for authentic designer jeans. And for each pair of jeans sold, The Designer Jean Company will donate directly to the Chrysalis Women's Shelter of Phoenix.
It isn't new news that self-confidence and self-esteem improve when feeling great about how we look. The Designer Jean Company intends to make the hottest designer jeans more accessible to the masses. The goal of the 2-day launch party, however, is to prove that designer jeans can help women in more ways than are visible in a mirror. By making a significant donation during the launch to local women's shelters, DJC will be working to help those women most negatively impacted by the current economic times. Denim against domestic abuse.
These launch prices will be available only during the Happy Hour, and only during the weekend of the Launch Party. Customers simply need to type the code "happyhour" into the Redeem A Coupon field provided during checkout between 5 and 6 pm PST.
The Designer Jean Company offers authentic designer brand name jeans everyday at 40 to 70% below retail. These jeans are acquired from the manufacturers and offered directly to the consumer without layers of middlemen, stocking fees, retail store overhead and commissions. The company's mission is to serve women - both by bringing the tremendous benefits of designer jeans to a much broader market by selling these top-end fashions at a fraction of the retail price, and by contributing to the betterment of the women who need it most by donating a portion of proceeds to women's shelters.
With the volume of sales expected during the Launch Party, particularly during the Fashion Happy Hour, those serious about getting exactly what they want should get on DJC's VIP List which will provide email alerts and early access to inventory and special offers. New inventory is added constantly and with the Authenticity Guarantee and Return Policy offered, DJC customers can get their designer jean fix at ridiculous prices with no risk. With prices averaging under $100 for authentic, designer brand name jeans, this online retailer is looking to add significantly to the ranks of women wearing designer jeans and feeling their absolute best.
About The Company:
The Designer Jean Company is a Scottsdale, Arizona based e-commerce site and fashion resource, offering authentic brand name jeans at ridiculous prices. The company carries designer brands in all styles from boyfriend jeans to skinny jeans, all for 40 to 70% off retail prices.
###