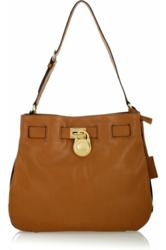 Our wish list allows to you get what you really want this holiday season. This is a great way to make both the giver and receiver happy!
St. Louis, Missouri (PRWEB) September 26, 2012
It's never too early to start making holiday wish lists for family and friends. Online retailer, BuyNoworNever.com has a new wish list feature that helps consumers get what they really want this holiday season. Consumers can create several wish lists with an unlimited number of items. The wish list feature is easy and fun for shoppers to use. Each wish list can have a unique name so they can make a less expensive list for their children while making a more expensive list for their spouse or significant other. They can add their favorite designer handbag, jewelry, or even home furnishings and all at up to 80% off department store prices. Wish Lists can be printed, emailed to family and friends, and even added directly to a shopping cart for quick check out.
BuyNoworNever.com understands how hectic and time consuming it can be to shop for loved ones. In addition to guaranteeing themselves a gift from their list this year, shoppers are helping their loved ones save big dollars and avoid lengthy lines this holiday. Gift giving is made simple and consumers can save up to 80 % off retail prices on women's accessories, home furnishings and much more. This is the wish list they can feel good about sharing. The prices are guaranteed to be the lowest offered. Quantities are limited so consumers should share their wish list often
About BuyNoworNever.com
Founded in 2010, BuyNoworNever.com is an online store that sells authentic designer handbags, jewelry, watches, women's accessories, home furnishings, rugs and luggage at discounted prices up to 80 percent off retail price. BuyNoworNever.com offers a Low Price Guarantee and a 30-day return policy. To be notified of the latest special offers and promotions, sign up for emails on BuyNoworNever.com, 'like' us on Facebook or follow us on Twitter at twitter.com/buynowornever.
For more information please visit our website at http://www.buynowornever.com