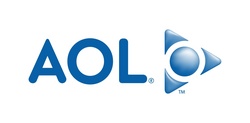 AOL Desktop for Mac reinvigorates the AOL experience on the Mac platform
DULLES, Va. (PRWEB) September 27, 2007
"AOL Desktop for Mac reinvigorates the AOL experience on the Mac platform," said Steve Murphy, Senior Vice President, Software Applications, AOL. "We've created this new software to specifically appeal to our Mac users, and are excited to offer them a fully-integrated online experience that is intuitive, modern, and light on the desktop."
The new release marks the first major update to AOL's integrated software for the Mac in more than five years, and follows recent updates to AOL for Mac products, including the AOL Service Assistant and AOL Radio for Mac.
Key features of the new AOL(R) Desktop for Mac include:
Fast Load Time: AOL(R) Desktop for Mac launches within seconds and enables users to begin browsing immediately, without signing in to the software.
Tabbed Navigation: Tabbed browser and AIM(R) windows offer easy access to content, and an uncluttered, organized view of all open windows.
Additional Email Options: A streamlined AOL Mail experience allows users to send and receive messages using multiple email accounts, including Apple Mac addresses, Gmail, Verizon and more from one Inbox.
AIM Integration: AIM is built in to the software, so users can view Buddies online, chat, and more while checking their email or browsing the Web.
Customizable Toolbar: An easy-to-use customizable toolbar gives users quick access to their favorite sites.
Premiere Safety and Security: AOL Desktop for Mac is backed by AOL's host safety protections, including spam filters; mail and IM blocking capabilities; and blocking of known phishing sites.
In addition to making the first beta version of AOL Desktop for Mac available today, AOL has also launched the new Mac@AOL blog (macblog.aol.com) to provide an open forum to discuss, debate and ask questions about AOL software designed specifically for the Mac.
About AOL
AOL(R) is a global Web services company that operates some of the most popular Web destinations, offers a comprehensive suite of free software and services, runs one of the largest Internet access businesses in the U.S., and provides a full set of advertising solutions. A majority-owned subsidiary of Time Warner Inc., AOL LLC is based in Dulles, Virginia. AOL and its subsidiaries also have operations in Europe, Canada and Asia. Learn more at AOL.com.