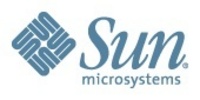 Enabling choice for our desktop virtualization customers is a paramount goal for Sun. Through our relationship with VMware, we're able to better deliver to customers a broad range of virtual desktop technologies that can be deployed to meet their specific VDI needs
LAS VEGAS (PRWEB) September 16, 2008
In addition to offering VMware VDI and VMware Virtual Desktop Manager, Sun Ray virtual display clients are now VMware Ready Certified for VMware VDI. The certification signifies that Sun Ray thin clients have passed VMware's testing criteria for interoperability and consistent quality performance when deployed in conjunction with VMware VDI and Virtual Desktop Manager. This is made possible through the new Sun Ray(TM) Connector for VMware Virtual Desktop Manager, an add-on component of Sun Ray(TM) Software, that provides tight integration and allows a highly-secure connection between Sun Ray thin clients and VMware Virtual Desktop Manager. With this joint solution, Sun Ray users can access and display virtual desktops based on Windows XP Professional, Windows Vista, Windows Server 2003 and Windows Server 2008.
"Enabling choice for our desktop virtualization customers is a paramount goal for Sun. Through our relationship with VMware, we're able to better deliver to customers a broad range of virtual desktop technologies that can be deployed to meet their specific VDI needs," said Bob Gianni, senior director of desktop systems engineering at Sun. "Sun's innovative and industry-proven Sun Ray technology combined with VMware's popular, leading-edge Virtual Desktop Manager and VDI products offer a powerful choice for customers seeking to take advantage of the cost-savings, efficiency, and eco benefits of a thin client-based virtual desktop deployment."
"Sun Ray thin clients and software, which feature Sun's high-performance Appliance Link Protocol(TM), are an attractive choice for organizations that deploy VMware VDI and Virtual Desktop Manager," said Jerry Chen, senior director of enterprise desktop at VMware. "Adding the availability of VMware Virtual Desktop Manager with Sun Ray technology combines two best-of-breed technologies to offer an outstanding desktop virtualization solution for customers."
Last year, SAP Netherlands moved its Educational Center to a new building and Sun Ray played a key role. "We wanted to ensure that we provided each student with their own system while keeping cooling costs down. Using Sun Ray technology, as opposed to traditional PCs, helped us to achieve this goal all while realizing the additional benefits of reduced administration costs and the increased efficiency and flexibility inherent to a thin client and virtual desktop deployment," said Jean Paul Beerens, Expert Technical Support Consultant IT of SAP Netherlands. "Our current architecture, which includes Sun Ray virtual display clients, Sun Ray Server Software 4 running on the Solaris 10 Operating System, and VMware ESX Server Software for hosting Windows XP Pro, fits our needs perfectly. We're pleased to know that VMware and Sun are continuing to work together to offer new solutions that will help us improve our offering to students and meet new challenges."
Sun Ray virtual display clients, Sun Ray Software and Sun VDI Software are key components of Sun's broad desktop virtualization offering, which are a set of core desktop technologies and solutions within the Sun(TM) xVM virtualization portfolio. Sun Ray thin clients offer a longer device life-cycle at a fraction of the cost and total power consumption of a traditional desktop PC and allow customers to display their choice of Solaris(TM), Windows or Linux virtual desktops.
Sun at VMworld 2008
Sun will showcase Sun Ray technology and its complete Sun xVM virtualization portfolio, from desktop to datacenter, at VMworld 2008 in Las Vegas, Sept. 15-19 in booth #1108. Sun will also lead two panels at VMworld 2008 including a session featuring Sun's leading virtualization experts on Thursday, Sept. 18 at 9 a.m. in the Titan conference room (#2305). A second session, hosted by Sun and titled "Virtualizing the Desktop", will take place on Wednesday, Sept. 17 at 10 a.m. at the Marcello room (#4502).
Sun offers a complete desktop-to-datacenter virtualization product portfolio and comprehensive set of virtualization service offerings to help customers deploy new services faster, maximize the utilization of system resources, and more easily monitor and manage virtualized environments. Sun's virtualization products help to provide unified software management tools and virtualization capabilities across operating systems, servers, storage, desktops and processors. For more information visit http://www.sun.com/xvm.
About Sun Microsystems, Inc.
Sun Microsystems develops the technologies that power the global marketplace. Guided by a singular vision -- "The Network Is The Computer(TM)" -- Sun drives network participation through shared innovation, community development and open source leadership. Sun can be found in more than 100 countries and on the Web at http://sun.com.
Sun, Sun Microsystems, the Sun logo, Solaris, Sun Ray, Java, Appliance Link Protocol and The Network Is The Computer are trademarks or registered trademarks of Sun Microsystems, Inc. or its subsidiaries in the United States and other countries.
VMware, VMworld and VMware Ready are trademarks and/or registered trademarks of VMware, Inc. or its subsidiaries in the United States and/or other jurisdictions.