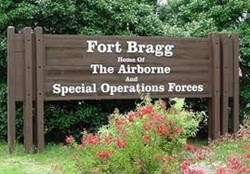 'Desktop Alert is the undisputed leader in providing mass notification capabilities to the United States Army, and we are extending our leadership position within the Army in 2012,' added Ryan.
Chatham, New Jersey (PRWEB) April 19, 2012
Desktop Alert Inc., the leading provider of IP-Based Mass Notification to the U.S. Army worldwide today announced that the U.S. Army at Fort Bragg has procured the Desktop Alert Emergency Mass Notification System (EMNS).
U.S. Army locations seeking to implement an EMNS solution similar to Fort Bragg, Fort Huachuca and Fort Hood can contact Desktop Alert for a briefing and system demonstration.
The Desktop Alert EMNS provides bi-directional extensibility and integration with IP-based phones, landline and cell phones, computers, digital displays and kiosks, text messaging, pagers, public address system, common area alerting devices and secure social media end-points. The system also boasts the most complete solution for Cisco UC infrastructure available on the market today with over 700 Cisco UC customers using the award winning Cistera Convergence Server.
"We are honored by the selection at Fort Bragg. Our EMNS provides Army locations with Full Operational Capability (FOC) for mass notification systems (MNS) to meet the Ft. Hood Secretary of Defense (SECDEF) requirements in the Ft. Hood report which has a 2014 deadline for compliance. After a full and thorough review of all approved U.S. Army EMNS vendors, Desktop Alert was recently selected and purchased by Fort Hood as well," said Howard Ryan, Chief Research and Development, Desktop Alert Inc.
"Desktop Alert is the undisputed leader in providing mass notification capabilities to the United States Army, and we are extending our leadership position within the Army in 2012" added Ryan.
Desktop Alert is now protecting Army personnel at nearly 75 installations and organizations with upwards of 1 million end-users. Desktop Alert is 'highly affordable' and rapidly becoming the U.S. Army preferred EMNS of choice with procurement's by:

National Guard Bureau (Air and Army nationwide)
Fort Hood
Fort Gordon
Fort Lee
Fort Bragg
Fort McAlester
Fort Campbell
Fort Knox
Fort Leavenworth
Fort Leonard Wood
Fort Rucker
Fort Polk
USAG Heidelberg
USAG Brussels
USAG Benelux
USAG Shinnen
United States Military Academy
Fort Huachuca
Several airborne units of the U.S. Army are stationed at Fort Bragg, notably the XVIII Airborne Corps HQ, the 82nd Airborne Division, and the United States Army Special Operations Command (USASOC).
Other units stationed at Fort Bragg include the:

1st Sustainment Command (Theater)
1st Training Brigade, USACAPOC(A)
1st SFOD-D
3rd Special Forces Group (Airborne)
4th Psychological Operations Group (Airborne)
7th Special Forces Group (Airborne)
10th Press Camp Headquarters
16th Military Police Brigade
18th Fires Brigade
20th Engineer Brigade
43rd Airlift Group
44th Medical Brigade
82nd Sustainment Brigade
95th Civil Affairs Brigade (Airborne)
108th Air Defense Artillery Brigade
3rd Battalion, 4th Air Defense Artillery Regiment
189th Infantry Brigade
B Company, 249th Engineer Battalion (Prime Power)
525th Battlefield Surveillance Brigade
528th Sustainment Brigade (former SOSCOM)
John F. Kennedy Special Warfare Center and School
Joint Communications Unit
United States Army Civil Affairs and Psychological Operations Command
United States Army Parachute Team
Womack Army Medical Center
United States Army Forces Command
United States Army Reserve Command
About Desktop Alert Inc: http://www.desktopalert.net
Worldwide U.S. Military organizations such as The United States National Guard, The United States Air Force Academy, The United States Military Academy at West Point, Multi-National Forces in IRAQ, The U.S. Air Force, The U.S. Army now utilize the DTA mass notification platform daily for their organizations emergency communication requirements. Desktop Alert can contact thousands of users with desktop alerts and require receipt confirmation of the message. Those not verified can then be listed on a report and/or sent as a "Target Package" to be automatically contacted by other means such as email, SMS, phone calls and other devices.