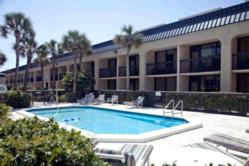 Destin Hotels Starting at ONLY $99 Per Night with TripShock.com!
Destin, Florida (PRWEB) June 12, 2012
For a limited time only,TripShock.com is offering summer rates starting at a low $99 Per Night. These Destin hotels include both Okaloosa Island Beachfront Hotel and SummerPlace Inn.
SummerPlace Inn is located right in the middle of Destin's family fun attractions, shopping centers, restaurants and just a 5 minute walk to the beach. For Sundays and Mondays only, rates are only $99 per night for traditional guest rooms.
Okaloosa Island Beachfront Hotel is in the prime of Fort Walton Beach and located directly on the beautiful shimmering sands of the emerald coast. For only $99 Per Night for Mondays, Tuesdays and Wednesdays, this hotel is sure to offer an enchanting summer experience for those weekend getaways or the annual family summer vacation.
For detailed information and offer restrictions please visit TripShock.com today.
About TripShock.com
TripShock! ® is the one and only online travel agency in the Northern Gulf Coast that enables travelers to book tours and activities directly. TripShock! offers trusted reviews from real travelers, photos, videos and other planning tools to help create the perfect Gulf Coast vacation. TripShock! attracts more than 500,000 visitors annually and partners with over 100 activity and lodging providers from Florida to Louisiana.