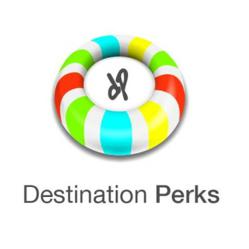 Destination Perks is the top timeshare lead generation program because of their dedication to resorts and consumers
Los Angeles, California (PRWEB) October 21, 2012
Destination Perks has set themselves apart from other lead generation programs through their innovative techniques at approaching potential owners. This program has recently been named the top timeshare lead generation program in Cancun, Mexico by the timeshare association. Many people have attended at least one of these programs, and come away from it feeling disheartened. Either timeshare properties try to cram ownership down throats, or consumers don't get the rewards that are promised to them. Destination Perks saw the need for a new lead generation technique for potential techniques, something that would repair the relationship between timeshare programs and potential owners. This is when this top timeshare lead program created their cash rewards option. This is why the Fiesta Americana has joined with Destination Perks to offer tours of this luxury resort.
Destination Perks is a top timeshare lead generation program because they think outside of the box. This company has created an e-money rewards program that benefits consumers whether or not they even view a timeshare property. La Isla Shopping Center is the premiere shopping facility in Cancun, Mexico. When on vacation many travelers visit these stores to enjoy the best shopping that Mexico has to offer, and they get an added bonus through Destination Perks. This company has 6 booths that are set up all around the shopping center. When shoppers spend money in La Isla Shopping Center they can shop in their favorite stores and then take the receipts to the Destination Perks booth. This program will then redeem the value of the receipt for e-money that can be used on this company's website. This offers shoppers double the value of their money.
Destination Perks created this program so that people could have a less pressured way of deciding whether they were interested in taking part of a timeshare tour. Fiesta Americana is one of the top all-inclusive resorts in Cancun, and was looking to open up their timeshare market. Through the innovative process that Destination Perks implements, this resort is looking forward to all of the new consumers that will be touring the property. This is a new time in the timeshare industry, and the focus is on repairing the damaged image of timeshare tours. Destination Perks also developed this program to make sure that the people going on these tours are actually interested in purchasing. That way the resort and the consumer are getting the best use of their collective time.
Destination Perks is the top timeshare lead generation program because of their dedication to resorts and consumers. This program was designed to suit the needs of both parties, so that the whole process of viewing and purchasing a timeshare option was improved. Jose Chavez, owner of Destination Perks stated, "We're excited about this new program, and look forward to assisting consumers find the timeshare properties that they are interested in". This top timeshare lead generation program is the future of timeshare, and through their cash rewards program lots of consumers are already lining up around these booths located in the La Isla Shopping Center.
# # #
Destination Perks Contact Information:
Reservations: 1-877-217-1542
Email: info(at)destinationperks.com
Website: http://www.destinationperks.com/