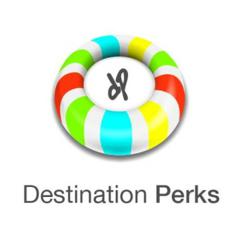 Las Vegas, Nevada (PRWEB) October 19, 2012
Destination Perks has been rated the top timeshare lead generation program by the timeshare association of Cancun, Mexico. This program has become widely recognized in the Cancun area for many positive reasons. Typically when taking part in a timeshare program, travelers are hassled by the timeshare venue. There is no consideration of the consumer, other than whether they are qualified and able to purchase a unit. Destination Perks has taken lead generation programs to the next level with their standards of business. This company uses a consumer rewards program that offers potential timeshare owners a rewards program before even stepping foot on a timeshare property. This ensures that consumers aren't getting harassed by property managers and consumers are getting benefits just by talking to a representative about timeshare properties. This is exciting for consumers who get rewards before having to give up any private information.
Destination Perks is a top lead generation program due to their innovative business practices. When enjoying their vacation in Cancun, Mexico travelers generally head over to La Isla Shopping Village to get some shopping done. Destination Perks recognized the allure of shopping and decided that this was the perfect way to introduce consumers to top timeshare programs. When shoppers spend money at stores, they can take these receipts to Destination Perks booths and get the same value of the receipt in e-money. This money can be used online to purchase goods on the Destination Perks website. There isn't even any pressure to go see the timeshare property, only if the consumer desires to.
Destination Perks recognized that the approach of lead generation programs wasn't fair to the consumer. This is why timeshare loyalty programs are viewed in such a negative light. Luckily through the innovative rewards programs put in place by Destination Perks, consumers can enjoy their shopping and choose whether they want to participate in a program without any pressure. Shoppers at La Isla Shopping Center are already enjoying the added money in their pockets. They are getting double of the value of their money by just stopping by one of the six Destination Perks shopping booths. All that is necessary of a shopper to do is to spend their money in popular stores and then redeem the receipt for e-money. This is such an excited notion for people looking to get the most of their money, and goods for free online.
Destination Perks has created a totally new way to generate leads for timeshare properties. Many years ago a timeshare was one of the best ways to experience quality vacations for less money, and now the industry has slightly decreased. However, through programs like Destination Perks valuable shopper rewards, consumers get benefits whether they decide to go see the newest timeshare properties or not. This is definitely going to bring many new faces onto these timeshare properties. People can even see their social media sites, like Facebook, to receive a better understanding. This is a very exciting time for Destination Perks and the timeshare properties that this company represents.
# # #
Destination Perks Contact Information:
Reservations: 1-877-217-1542
info(at)destinationperks(dot)com
http://www.destinationperks.com/