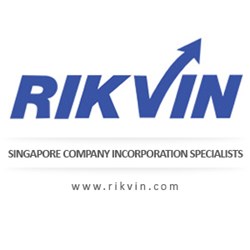 In a knowledge-based economy, it is not enough to have the smarts. One must also have the soft skills to become good leaders and community members.
Singapore (PRWEB) February 13, 2013
Destination Imagination, a non-profit organization that helps children around the world discover their creativity and develop lifelong critical thinking skills, has recently outlined its goals in Asia. The organization, which has a presence in 48 states in the United States and more than 30 countries including Korea, China, India, Great Britain, Canada and Brazil, has incorporated a Singapore company last year.
Commenting on the decision and process to set up Destination Imagination Ltd, Director of Asian Operations, Ms. Emily Panasowich said, "Our experience has been excellent. After an extensive research and evaluation process, Rivkin was selected to represent DI Asia. The staff was very helpful and prompt in their responses. The process was smooth and the level of service was consistent throughout."
On the decision to be based in Singapore, Ms. Panasowich explained, "We want to better serve our global markets, and inspire a global community of learners, particularly those in Asia, to utilize diverse approaches in applying 21st century skills and creativity. China, Korea, Singapore, Japan and India are already using the program to support existing curriculum by teaching participants skills that give them a competitive edge in the future workforce and in life. Our presence in Singapore helps us to better serve our affiliates, volunteers and student participants in these countries."
Destination Imagination Inc, which originated from New Jersey, offers the largest educational program in the world to develop crucial 21st century skills. It now has a network of more than 1.5 million alumni and 38,000 volunteers. Through its challenge-based learning program, students from the kindergarten to university level develop time management, collaboration, conflict resolution, as well as creative and critical thinking skills. Student teams solve open-ended challenges and present their solutions at tournaments. Participants in turn build lifelong confidence in working together to solve any challenge.
Apart from the Challenge Program, Destination Imagination offers Early Learning programs as well as Creative Initiatives. Its Early Learning program is designed to prepare 3-6 year olds with a jump start in literacy as well as Science, Technology, Engineering and Mathematics (STEM) concepts, as well as critical and creative thinking skills. Through its Creative Initiatives, it has offered students with the opportunity to collaborate with organizations such as 3M, NASA's Marshall Space Flight Center, Motorola Mobility Foundation, IBM and Casio.
Analysis by Singapore company incorporation specialist Rikvin shows that education has been pivotal in the development of Singapore since it gained independence in 1965. Now that Singapore has transitioned to a knowledge-based economy, having people who are equipped with creative and critical thinking skills as well as soft skills such as persistence, respect for others and their ideas, ethics and patience are important as well.
"In a knowledge-based economy, it is not enough to have the smarts. One must also have the soft skills to become good leaders and community members. We look forward to Destination Imagination's continued success in Asia, and are confident that parents and schools will find their programs meaningful for the development of well-rounded people," affirmed Ms. Christine Lim, General Manager of Rikvin.
About Destination Imagination:
Destination Imagination, Inc. is a non-profit organization that teaches the creative process. Our most popular educational offering is our Challenge Program, where student teams solve open-ended Challenges and can present their solutions at tournaments. We have a global network of more than 1.5 million alumni and 38,000 volunteers. To learn more, please visit idodi.org or contact Emily Panasowich at epanasowich(at)dihq.(dot)org or +65 9129 4814.
About Rikvin:
Established in 1998, Rikvin has since partnered with thousands of investors, entrepreneurs and professionals in their pursuit to access business opportunities overseas. Rikvin's areas of expertise include company incorporation, offshore company setup, accounting, taxation and other related corporate services. Rikvin is also a licensed employment agency with the Ministry of Manpower (MOM) and offers a full spectrum of work pass services for foreign professionals who wish to relocate to Singapore.
20 Cecil Street, #14-01, Equity Plaza, Singapore 049705
+65 6320 1888
http://www.rikvin.com