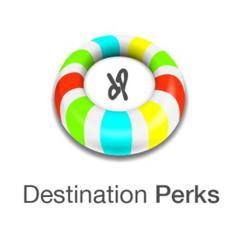 Las Vegas, NV (PRWEB) May 24, 2013
Destination Perks remains one of the top timeshare lead generation programs because of the amazing deals that they provide to their members. In addition to these deals, Destination Perks is now providing travel tips that every vacationer can appreciate, which is why this program is sharing the top ways to receive the best airfare rates in 2013.
Destination Perks reminds members that the first way to save money on airfare is to book in advance. The closer that travelers book their flights, to the date that they want to travel, the more expensive the airfare will be. This is why it is recommended to book flights as soon as the hotel is booked. However, there are a few cases where there will be some last minute deals, it is a hug gamble to wait. The last thing that travelers want to deal with is an overpriced flight because that is all that is available to them.
Destination Perks also recommends using price comparison sites to get the best value possible. There are many sites where travelers can compare prices, so they can be sure that they are getting the best deals possible. These online comparison sites will even show trends so that buyers can be confident that they are getting the best rates possible.
Another way to save money while booking airfare is to travel during the week. By travelling on the weekend, travelers are looking at spending at least a hundred more dollars than they would if they were traveling on a Wednesday. Travelers that are flexible can also save some money when they travel, because they can pick the lowest fairs instead of worrying about specific dates.
Destination Perks also recommends that travelers look at smaller airlines when booking fights so that they can get even better savings. There are certain low budget airlines that serve no snacks, and have no luxury features, that are incredibly cheap to travel on. The savings that are saved on these airlines are even better deals than are seen on larger commercial lines.
Destination Perks knows that these savings can be put toward other areas of vacations so that travelers have the best possible trips all throughout the rest of 2013.
****
Destination Perks Contact Information:
Destination Perks
Reservations: 1-877-217-1542
info(at)destinationperks(dot)com
http://www.destinationperks.com/