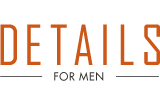 Our flat-rate shipping makes it easier than ever for U.S. customers everywhere to get product
Manorville, NY (PRWEB) May 03, 2011
DetailsForMen.com, the online source of men's grooming products and straightforward men's skin care and men's grooming advice, added international shipping to its lineup of customer services. The company also instituted flat-rate UPS Ground shipping for domestic customers. The shipping changes make DetailsForMen.com one of the easiest-to-access online sources of men's grooming products.
"A part of our mission has always been getting men's skin care and men's shaving products to remote areas of the U.S. It's tough to find the latest products in small towns and rural areas," said Dennis Staufenberg, owner. "Now, our flat-rate shipping makes it easier than ever for U.S. customers everywhere to get product. On top of that, we are pleased to extend our reach internationally with the help of Bongo International."
Bongo International is a third-party international shipping company that handles fees, regulation and administration of international orders. DetailsForMen.com customers simply sign up for a Bongo account before ordering at DetailsForMen.com, then product is shipped to the Bongo International warehouse address. Once product arrives at the Bongo address, the customer can request forwarding of the product to his or her own country. Bongo also provides shipping discounts for bulk orders.
DetailsForMen.com domestic shipping options now include a two-tier rate structure for UPS Ground deliveries. Any order under $25 is charged just $3 for UPS Ground shipping. Any order over $25 gets free UPS Ground shipping. The free UPS Ground shipping option puts DetailsForMen.com on the same level as online retailers such as Amazon.com, with its Prime Program. For shipping details, visit https://www.detailsformen.com/InternationalShipping.aspx.
About Details for Men
Since 2006, DetailsFor Men.com has provided straightforward online advice and skin care products for men who want a better level of men's grooming. The company carries hard-to-find brands, such as wet shaving products that have been on the market for more than a century: Proraso, Taylor of Old Bond Street, Speik and Cremo Cream. DetailsForMen.com also carries popular premium brands such as Anthony Logistics for Men, Jack Black, The Art of Shaving and Baxter of California, as well as prestige brands such as L'Occitane, Molton Brown and Lab Series for Men. Visitors to the DetailsForMen.com online store can create a wish list and retrieve a complete order history. Customers can choose free samples at checkout for every order. DetailsForMen.com has received a 99% customer satisfaction rating through two neutral third-party ranking services. Visit Details for Men at http://www.detailsformen.com.
# # #