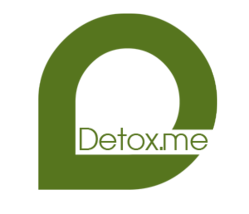 Consumers are actively looking for ways to improve their health and maintain a balanced outlook on life. Detox.me provides them with a new fresh Internet destination
London, UK (PRWEB UK) 29 November 2012
Focusing on the core areas that people are interested in, with an emphasis on renewal and life balance, Detox.me provides users with a unique internet destination to research, discuss and write about their experiences and aspirations, as well as providing them with a best in class ecommerce platform to buy detox products and spa breaks.
Detox.me's editor Nelli Jelagina says that "Consumers are actively looking for ways to improve their health and maintain a balanced outlook on life. Detox.me provides them with a new fresh internet destination".
About Detox.me
Detox.me is the premier Internet resource for people who want to change or improve their health and lifestyle.
At Detox.me positive change is applauded, knowledge is championed and health and wellbeing are celebrated. This is the place to go to gain some balance and feel great about yourself, not to worry about the daily grind and stress of life.
Detox.me is a highly interactive community written by people and for people who are passionate and knowledgeable about detox, nutrition, health and wellbeing. Users are encouraged to interact in the forums, blogs and resource pages and we feature posts from users, staff writers and guest bloggers.
Covering all areas of lifestyle improvement, Detox.me provides users with a holistic view referencing the four key areas of detox: inner detox, outer detox, detox knowledge and detox experiences.
Users can research, blog, post, or just chat about anything which helps give others a boost, be it the latest detox juice, yoga mat or spa treatment.
At Detox.me we are inclusive, uplifting and insightful. Our goal is to provide users with knowledge, fun and inspiration, to encourage, challenge and to help.
We are here to cheer you on.
Detox.me | Health. Wellbeing. Life