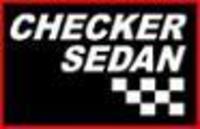 Dearborn Heights, Michigan (PRWEB) March 11, 2009
Atul "Ricky" Grover, manager of Checker Sedan's sales and operations, was recently selected to the Executive Board of Directors for the Indo American Chamber of Commerce, USA (IACC-USA). Grover will oversee the IACC-USA's membership growth initiative.
The IACC-USA is dedicated to the growth of Indo American professionals and businesses at the local, national and international levels. Through a network of successful businesses, the IACC-USA provides a source of information intended to advance bilateral investment opportunities in India and United States especially South-East Michigan. Additionally, it promotes various socio-economic initiatives in South-East Michigan for the people in need.
Grover will work with the nine board members to raise awareness and increase membership in the IACC-USA.
In his role at Checker Sedan, Grover is responsible for leading the sales, operational and marketing efforts for ground transportation services to businesses in downtown Detroit.
Grover is a Graduate of Delhi University in New Delhi, India. He resides in Romulus, Michigan.
About Checker Sedan
Checker Sedan, established in March 2000, has become the fastest growing chauffeur-driven licensed luxury sedan company in metropolitan Detroit. Checker Sedan is an affiliate of Soave Enterprises, a privately held management and investment company founded by Detroit businessman Anthony L. Soave. Reserve and prepay at http://www.CheckerSedan.com.
Contact:
David Stoyka
(248) 855.6777
# # #